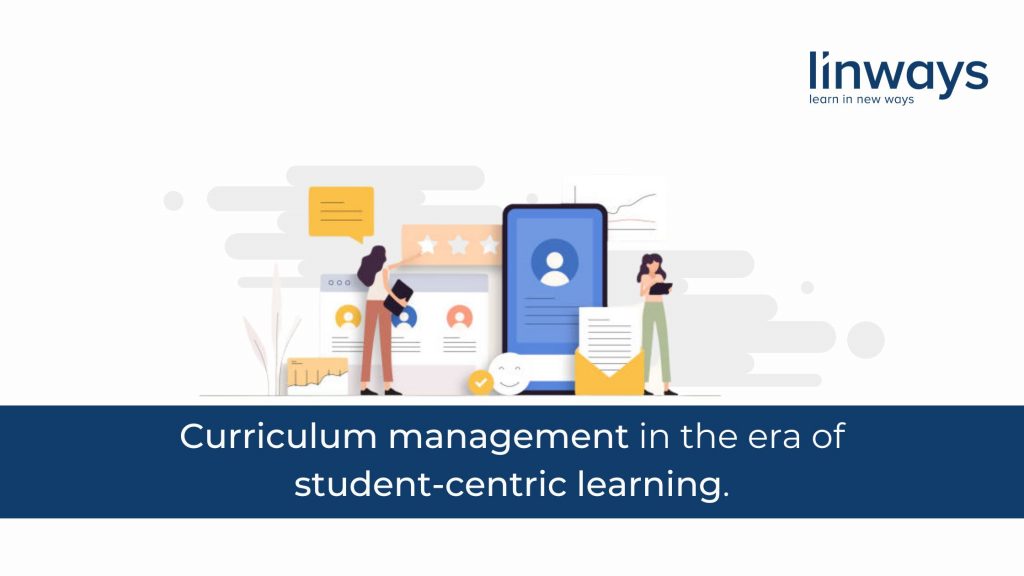 How do we prepare students for jobs that don't even exist yet and for challenges we can't even imagine?
The world is rapidly changing, and we are entering a future that is unknown. Our students must be prepared for jobs that do not yet exist and for challenges that we cannot even imagine yet. In order to prepare students for the job market and for lifelong learning, curriculum management is essential.
With the flexible and adaptive curriculum, students have the freedom to choose the courses they want to study. This allows them to tailor their education to their specific needs and interests. However, this also means that universities need to be able to offer a broad range of courses to meet the different needs of students. In order for Higher Education Institutions to be successful, they must be able to identify the needs of industry and students quickly and also cultivate a habit of lifelong learning at the same time.


The following are a few key ways educators can promote student-centered curriculum management:
Leverage data to make informed decisions: Data is essential for understanding the demand and which students need more support. By tracking data points such as test scores, attendance, placements behavior, and alumni surveys, educators can get a clear picture of which students need more help and the industry's current need.
Be flexible with the curriculum: To support struggling students and changing industry needs, educators must be willing to be flexible with the curriculum. Students might need additional courses based on industry trends and demands in the current curriculum, including identifying what skills and knowledge are needed in order to succeed in the industry.
Manage Learning Outcomes with Outcome-based Education (OBE): To manage the curriculum effectively, universities need to have a clear understanding of the learning outcomes that they want to achieve. They also need to be able to identify the courses that will help students to achieve these outcomes
Create individualized subject selection: HEIs need to offer a wide range of courses to meet this need. Data-driven plans should be developed according to the specific needs of the industry or each student.
Differentiate instruction: Differentiated instruction is another key strategy for supporting student-centric learning. This involves adapting the curriculum and instruction to meet the needs of each learner.
Resource Management: Ensuring sufficient resources are available to support the delivery of the curriculum. In order to design an industry-relevant curriculum, resource management must include staff with the appropriate industry knowledge and experience, materials that are up-to-date and aligned with industry standards, and infrastructure like a technology platform that supports the delivery of the curriculum.
Use technology to support access: There are many different ways that technology can be used to support curriculum management, including access to online resources, individualized feedback, subject selections, and tracking student progress based on POs, COs, and Bloom's taxonomy levels. Besides that, PEOs can be tracked to identify student achievement after the program.
How HEIs can support student-centric learning with CBCS to a certain extent.
The traditional approach with its top-down, centrally controlled nature is less effective in the 21st century. This requires a shift from the traditional model of curriculum design and delivery to a more student-centered approach.
The choice-based credit system (CBCS) allows students to tailor their education to their individual needs and interests. Under this system, students can choose the courses they want to opt for and earn credits for each course they complete.
As such, there is no one-size-fits-all approach to managing a curriculum under this system. However, there are some general principles that can be followed to ensure that students have a positive and productive experience.
First, it is important to provide students with a broad range of courses to choose from. This will allow them to find the courses that best fit their needs and interests.
Second, offer courses that are challenging and engaging. This will help students stay motivated and engaged in their learning.
Third, provide support to students as they navigate the CBCS. This can include providing guidance on course selection, helping students plan their schedules, and offering advice on how to best use the credit system to their advantage.
Fourth, monitor student progress and provide feedback. This will help students understand how they are doing and identify areas where they need to focus their efforts.
Fifth, be flexible and adaptable. It is vital to be prepared to make changes to the way the curriculum is managed as the system evolves.
Finally, It needs to be accessible: Using hybrid models we can overcome space and financial constraints.
Can also provide Majors, Minors, Honors, and additional supporting courses based on demands.
The old model we currently use is not well suited to the needs of today's and tomorrow's students, so we must act now. Traditional education will always have its place, but we need lifelong, skills-based training that is accessible to everyone at any time. It needs to be affordable, accessible, and democratized along with constant curriculum adaptation in order to achieve this.
In this era of student-centered learning, a relevant and updated curriculum is inevitable. Linways give you the power to build that. You can easily create and manage a curriculum with our fully-fledged curriculum management system. Also, it is systematically connected with the Choice-Based Credit System(CBCS).
As a result, institutions can now simultaneously focus on both skill-based learning and lifelong learning.
---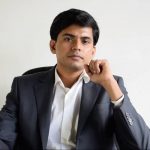 -Mr. Bastin Thomas, is the founder and CEO
 of Linways
---

Recently published Articles