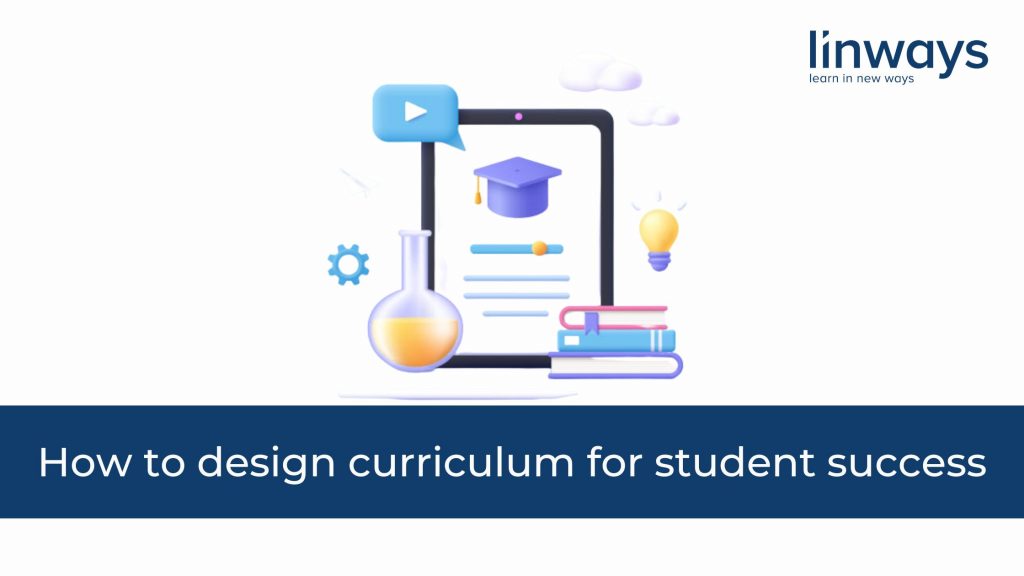 If you haven't read the previous blog on curriculum management in the era of student-centric learning, please go through it.
In the process of building the Linways curriculum module, I had the opportunity to interact with a number of academicians. In those interactions, we discussed a technology platform's role in simplifying the process of designing and delivering a curriculum that supports both lifelong learning and skill-based learning simultaneously in a student-centric learning environment. Linways V4 was developed as a result of it.
This article discusses some lessons I learned about curriculum design and how Linways V4 was created using this.
In general, Curriculum planning should aim to meet student needs while ensuring the educational institutions' goals are aligned. It involves creating new courses, modifying existing ones, identifying the learning goals and objectives, selecting course materials, and determining the delivery methods. The curriculum plan may also include assessments and evaluations to ensure the program's effectiveness.
So generally we need to divide our curriculum design modules into three types, depending on the program's needs.
Subject-centered design – focuses on teaching specific subjects
Learner-centered design – focuses on the needs and interests of individual students
Problem-based learning – focuses on solving real-world problems.
In the present dynamic world, it is essential that the curriculum is designed to allow students not just to acquire the skills and knowledge they need to be successful in their chosen fields but also to equip them with lifelong learning competencies.
Here's where we should look at the two approaches to education: Lifelong learning and Skill based learning.
Lifelong learning extends beyond specific knowledge or occupations. These transferable skills are essential to an individual's intellectual, physical, and emotional success regardless of occupational or life role.
Skill-based learning focuses on specific knowledge or occupations that industries need, so it will directly benefit placements.
Lifelong learning supports the long-term capability of students, which gives birth to research and innovations, where, skills are also important for jobs or placements, as they are directly related to economic growth.
How would Higher Education Institutions go about this?
As a first steps HEIs need to determine the lifelong learning objectives of your offered programs, then determine the skills necessary for the job or industry. In addition, HEIs must identify the mandatory curriculum standards imposed by their regulatory bodies or accreditation agencies. It is also necessary to define the total credits and their distribution.
To achieve this goal, Linways combined our new curriculum design module with our OBE (Outcome-Based Education) framework and CBCS (Choice-based Credit System) module.
Vision and mission can be defined at the institutional level.
Define Your PEOs: It defines why the program exists.
Develop program outcomes (POs) that include both lifelong and skill-based objectives at the program level.
You also need to define the core and complementary papers as well as the departmental, open, and global electives, along with the additional credit courses.
Map your course outcomes when creating your courses.
Design an instruction model with the lesson planner and the assessment platform.
It is possible to include both formative and summative assessments.
You can connect your course outcomes to each assessment with our drag-and-drop question paper creator.
With Linways, you can create hybrid models both offline and online.
The curriculum should be included in your program catalog, where students can access it.
You can give your students access to the curriculum through the well-defined CBCS module so that they can select subjects based on predefined criteria.
By using data, you can decide how to improve your plan in each iteration.
Depending on industry needs, courses can be added or removed, and additional courses can be added to fill any gaps.
To obtain feedback, conduct course exit surveys after courses and program exit surveys after programs, which can also be used for indirect attainment.
Credit distribution and mark list generation will be handled by our exam management module. It will take care of the Regular, supplementary, Improvement, and revaluation overheads of this highly flexible curriculum
Measure outcomes with a highly configurable attainment calculation system.
We Linways continue to look for ways to simplify the challenges faced by higher education.
While we are on the subject of lifelong learning, it is worthwhile to look into a recent study published by UNESCO, Higher education institutions should develop institution-wide approaches to lifelong learning that adhere to all three missions of higher education.
---
In this era of student-centered learning, a relevant and updated curriculum is inevitable. Linways give you the power to build that. You can easily create and manage a curriculum with our fully-fledged curriculum management system. Also, it is systematically connected with the Choice-Based Credit System(CBCS).
As a result, institutions can now simultaneously focus on both skill-based learning and lifelong learning.
---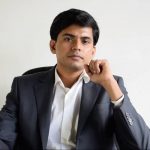 -Mr. Bastin Thomas, is the founder and CEO
 of Linways
---

Recently published Articles