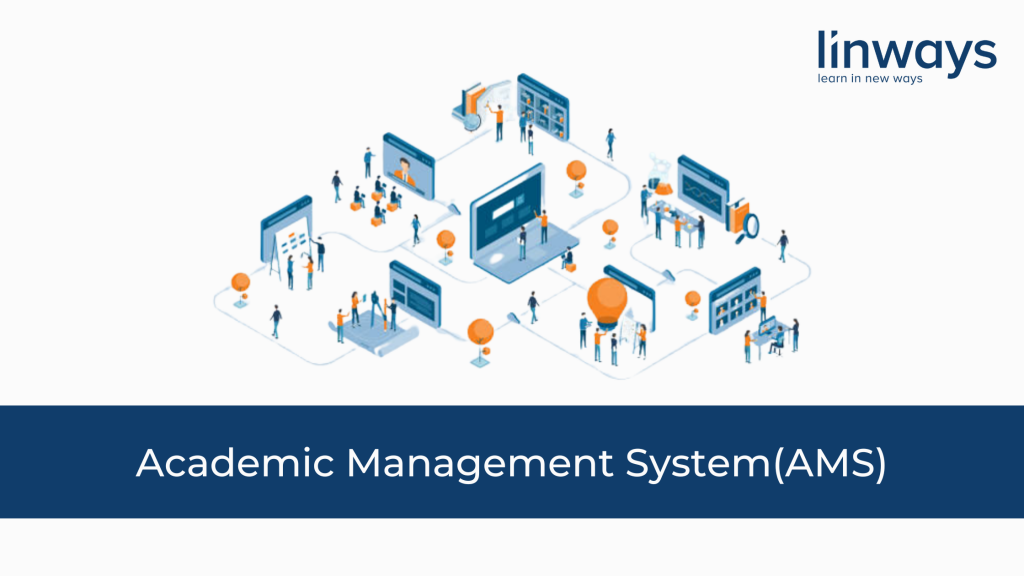 Why Academic Management System is crucial in deciding the future of education?
The world is changing. To be more precise, the world around education is becoming more technology integrated. An Academic Management System is a necessity for institutions to easily manage their daily academic activities from admission to accreditation. Academics are becoming more quality centered instead of quantity. Measurements are based on student performances and predefined outcomes. Employability is addressed at every level, and research is encouraged.
In a world that is highly technology-integrated, education cannot stand alone to rely upon traditional tools to achieve better results. We must always move forward, and education is where we should begin. We are essentially teaching the students about a world and industry that is not even here yet. The world is changing with innovation and research being done in almost every field at a rapid pace. So, we cannot improve our education domain with tools that aren't consistent with the future we are heading towards.

Academic Management System in higher education
An Academic Management System (AMS) is an online integrated software that helps educators in creating, delivering, tracking, and reporting educational courses and outcomes. It supports traditional face-to-face instruction, as well as blended/hybrid and distance learning. Institutions use AMS software to plan, implement, facilitate, assess, and monitor student learning.

The AMS helps institutions to make their educational programs more effective by enabling educators to effectively and efficiently develop and manage curriculum, deliver courses, foster interaction between students and faculty, assess student performance, and provide other learning resources for support.

Salient Features of Academic Management System
Take a look at the main features of Academic Management System Software:
Course material distribution
Attendance marking and report generation
Time table management
Online examination & analysis
Progress report generation
Auto-normalized mark list
Digital library
Online feedbacks
Lesson planner
Publish marks and performance analysis
Faculty appraisal management
NBA reports
Question paper generation
Document repository
Examination management
Academic audits

Why do you need an Academic Management System(AMS Software)?
Academic institutions are the backbone of our educational system, and they are not going anywhere. Online courses and independent digital course delivery can be very efficient and productive as a supplement; an added advantage. However, when it comes to measurable, interactive classroom learning, no technology can replace teachers. Edtech tools are what educators use to improve the quality and efficiency of the education they provide.
In that sense, what our educational institutions need is a tool to analyze and provide meaningful feedback for decision-makers.
We still need to consider the exclusive features and adaptiveness a learning environment needs. This is why Linways has come up with our Academic Management System. We focus on the quality of education and simplifying daily academic activities through intelligent academic management.
This way, the teachers get more flexibility and freedom to choose the right form of instruction. They can provide individual attention to their students, and the stakeholders can easily gather insightful data from both the administrative and academic aspects.


Linways AMS Software
Linways AMS is a cloud-based academic management platform that helps teachers to streamline and simplify their daily academic activities. Linways is specifically designed with ease of use in mind. We've gone to great lengths to make sure that Linways AMS is easy to use, offers maximum functionality, and provide the best experience to its users while trying to improve their education's quality.


Why should you choose Linways Academic Management System?
Linways focuses primarily on academics. Because that's where it truly matters. Our workflows, learning paradigms, course management, etc. are developed with the quality of education in mind. However, a successful solution cannot merely provide core academic-related features, and hope to let everything fall in place. We also need to integrate administration into the workflow. If academics are the foundation, the administration is like the pillar that holds the structure strong. We need the pillars in order to grow. From the perspective of successful institutions, one does not exist without the other. The college needs both the academics and the administration to coexist in order to function properly.

This is why Linways AMS introduces intuitive workflows to reduce the workload of teachers and management. Our intelligent design helps any institution to create its own workflows to suit its specific and unique environment. By taking away the unnecessary tasks that take up most of the time and simplifying them through technology, we open up a space for quality assurance from every level. With Linways AMS, teachers can focus on their students, and find ways to improve learning. They can even implement nuanced learning practices like Outcome Based Education and Bloom's taxonomy in their classrooms. This would have been impossible in a traditional classroom environment because of the daily tasks like report generation, attendance marking, batch management, etc. that takes too much of their time.


Key benefits of using Linways Academic Management Software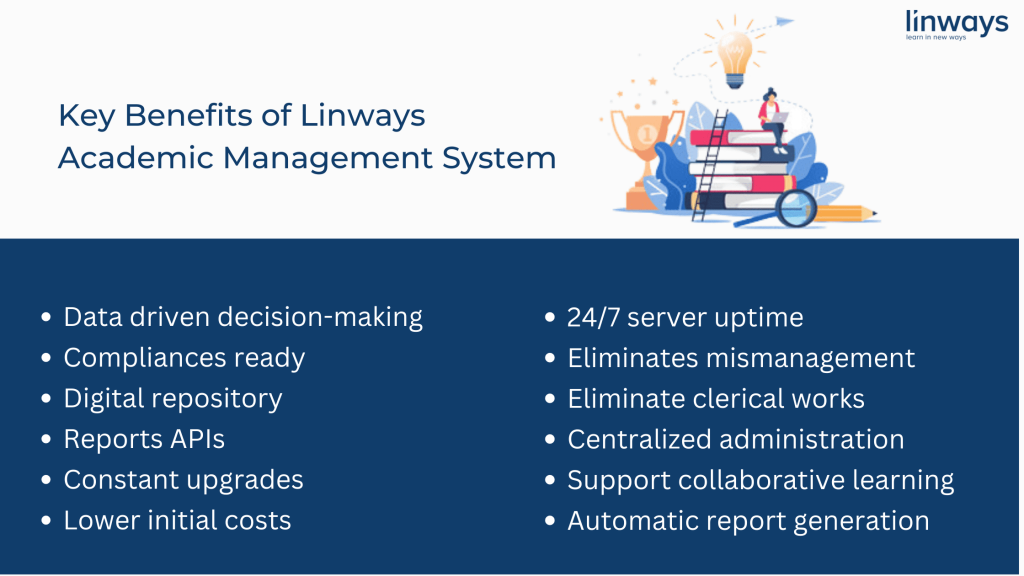 We need tools designed for the future, to manage education that prepare students for the future.

This is why adaptive Academic Management Software like Linways is relevant now more than ever. We understand that no education technology could ever replace a teacher's intuition, experience, and personal care toward the learner.

Conclusion
So Linways has built a platform to empower our teachers and help academic institutions to improve the way we learn. This blog may not be merely enough to get the complete picture but we have also written a lot more about education technology, the future of education, learning theories, and of course, Linways AMS. So check out the rest of our bogs, and please subscribe to get the latest updates and news on education, technology, learning science, and teaching-learning.

---
Also published on Medium.