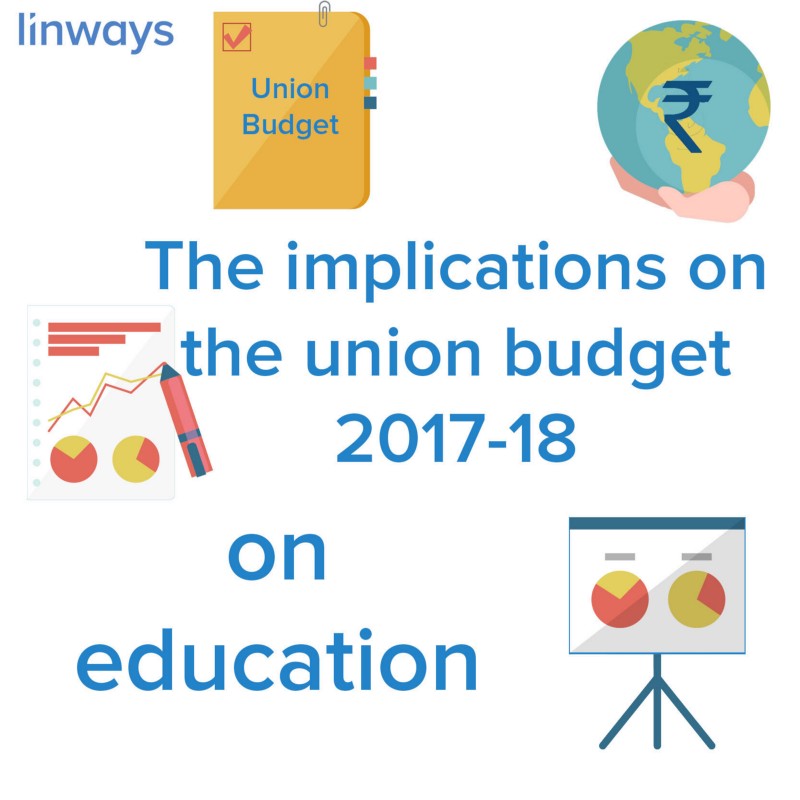 Amidst the presentation of the Union Budget and its indications on upgrading and enhancing the education sector, Finance Minister stressed on how quality education can motivate the youth of our nation.
The Finance Minister, on Wednesday proposed to introduce a system to measure the annual learning outcomes in schools and colleges by concentrating on science education and plasticity in curriculum to promote creativity. Finance Minister also declared that an "innovation fund" will be created for 'ensuring universal access, gender parity and improvement in the quality of secondary education'.
In this year's union budget, the Finance Minister announced an allocation of Rs 72,394 crore compared to Rs 68,963 crore for last year, which is 4.9 per cent increase in the education budget.
Activities that will be undertaken with the support of the new budget will include the Information Communication Technology-enabled learning, transformation with a focus on 3,479 educationally backward blocks.
Also, colleges will be identified and given autonomous status based on accreditation and ranking. A rephrased framework will be placed for outcome-based accreditation and a credit-based programme. And a suggestion has been made for encouraging information technology with the launch of the SWAYAM platform with online courses.
This would also enable students to join virtual online courses conducted by talented teachers, access high-quality educational resources, take online tests and earn academic points. The access to SWAYAM would also be widened by connecting them with DTH channels dedicated to learning and education, said Finance minister.
Education sector highlights:
10 public and 10 private educational institutions to be made world-class.
Scheme to get Rs 500 crore for promoting entrepreneurship among SC/ST.
Digital repository for all school leaving certificates and diplomas.
Rs 1,000 crore for higher education financing.
Rs 1,700 crore for 1500 multi-skill development centres.
62 new navodaya vidyalayas to provide quality education.
Digital literacy scheme to be launched for covering six crore additional rural households.
Objective to skill one crore youth in the next three years under the PM Kaushal Vikas Yojna.
National Skill Development Mission has began training to 76 lakh youth. 1500 Multi-skill training institutes to be set up.
Entrepreneurship training to be provided across schools, colleges and massive online courses.
Sarva Shiksha Abhiyan to increase focus on quality of education.