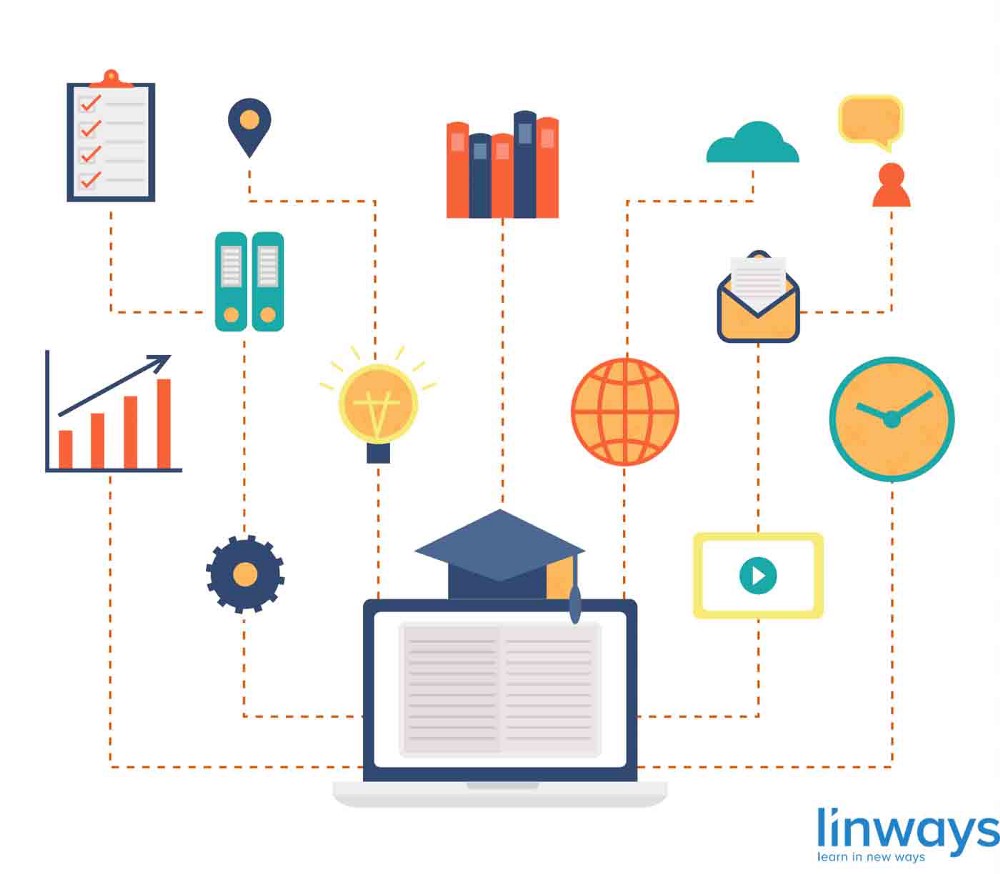 ---
Information and Communication Technology (ICT) in education is the mode of education that use information and communications technology to support, enhance, and optimise the delivery of information.
Worldwide research has shown that ICT can lead to an improved student learning and better teaching methods. A report made by the National Institute of Multimedia Education in Japan, proved that an increase in the use of ICT in education with integrating technology to the curriculum has a significant and positive impact on students' achievements. The results specifically showed that the students who are continuously exposed to technology through education has better 'knowledge', presentation skills, innovative capabilities, and are ready to take more efforts into learning as compared to their counterparts.
New trends
Introducing ICT into education is the answer for those who ask; ' how can we increase the reach of our institution, to a larger number of students?.'
The Mobile learning (m ‐learning) as a form of e ‐learning is a rising trend where the education has outgrown the physical constraints of the classrooms and acquired mobility. Students access information whenever and wherever they want, and institutions that provides such advanced technological terrains is rising in number day by day.
Various devices/technology in ICT includes:
Access of course materials through remote devices,
Online digital repositories for lectures, course materials, and digital library,
Employing the flipped classroom concept,
Making use of handheld computers, tablet computers, audio players, projector devices etc.
Also, the rising number of Massive Open Online Courses(MOOCs) like the coursera, khan academy, and edx tells us that there is a huge demand for off-the-classroom learning facilities. The future of our institutions will depend on whether or not they can satisfy those needs.
Why measure ICT in education?
Policy ‐makers accepts that ICT in education can help the students to compete in the global economy by being part of a skilled workforce and facilitate social mobility by:
Enhancing learning experiences and providing new sets of skills,
Reaching more students with Massive Open Online Courses(MOOCs),
Facilitating the training of faculties,
Minimising costs and saving time associated with information delivery and automating regular day-to-day tasks,
Improving the administration of institutions to enhance the quality and efficiency of service delivery.
According to UNESCO, "Measuring ICT in education is therefore important to inform policy makers in setting national priorities and developing ICT in education policy."
Enabling ICT in institutions will also be useful for NAAC, NBA, andABET accreditations.
The movement of education industry towards quality assurance programs has been picking up pace and the NAAC and NBA accreditation are evidence for that. These certifications are bound to become the norms for selecting institutions by students and the government is already taking measures to assure high quality education. Also, more and more institutions are applying for accreditation every day to imply that the education they provide is of high quality.
One way to improve the quality of education is to make use of efficient technology in an institution. This will open up more opportunities for the teachers and students as well.
Online interactions would facilitate learning without time constrains and it will be much more easier to conduct assessments and generate reports, since the necessary information doesn't have to be manually handled.
All these would result in flexible and considerably smoother learning environment and this would facilitate better results, and the accreditations too.
National Award For Teachers Using ICT For Innovation In Education
To promote and improve the digital culture in schools and colleges, the government has instituted the National Award for innovative use of ICT to motivate the Teachers and educators for innovative use of ICT in teaching-learning.
To summarize, enabling ICT in education, and making use of technology in education creates an easy-to-manage learning environment where the delivery of information is so much smoother and the learning easier.
Also, ICT is definitely the path to take for institutions, especially in countries like ours, as our growth is directly aligned with technology and the field of education is no exception. And assuring higher quality education for its students will define whether the institution should move forward or perish.