Linways was trying to create a curated database for NBA accreditation. We have been working on it for some time now, and our blog series and the Ebook : "A handy guide on NBA accreditation" has been very well received.
But as you know, any information that is not up to date is obsolete. It applies the same here. We are also committed in updating our readers with the latest news and information. This blog post is one of such.
As it says in our previous blog and e-book, the NBA accreditation is usually granted for a period of 5 years, and provisional accreditation for 2 years. But the NBA has recently brought out a new revised duration for these periods. According to the new update:
"NBA accreditation will be 3 years of provisional accreditation and 6 years for full accreditation instead of the present 2 years provisional accreditation and 5 years for full accreditation. The revised duration would be applicable for all the programs being considered for accreditation under outcome based format."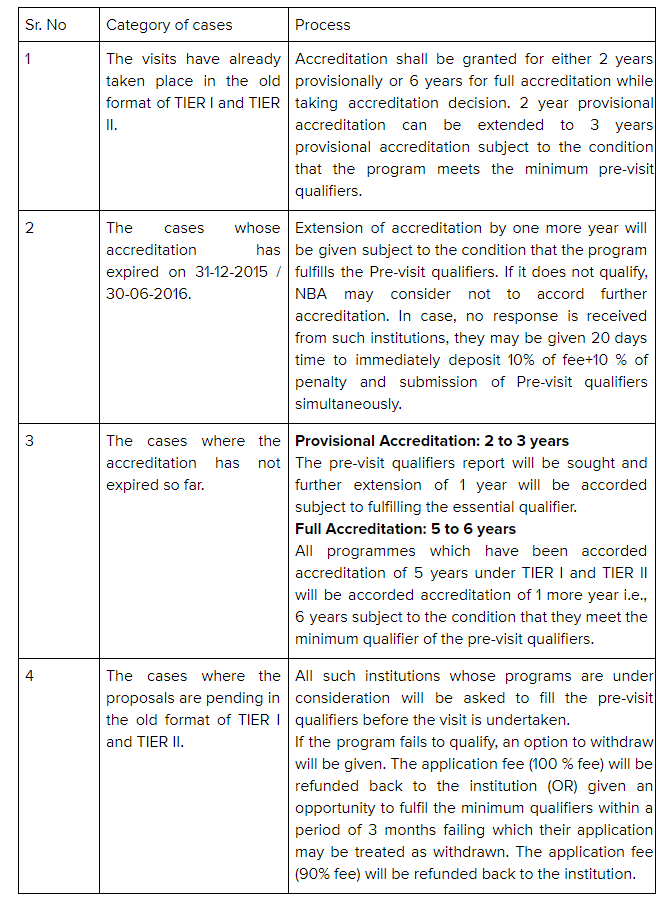 We will be back with such updates and new information as they happen. And you can also check out out other posts about NAAC accreditation here.