Why using multiple tools to manage your institution's academics when you can have the all-in-one with better results.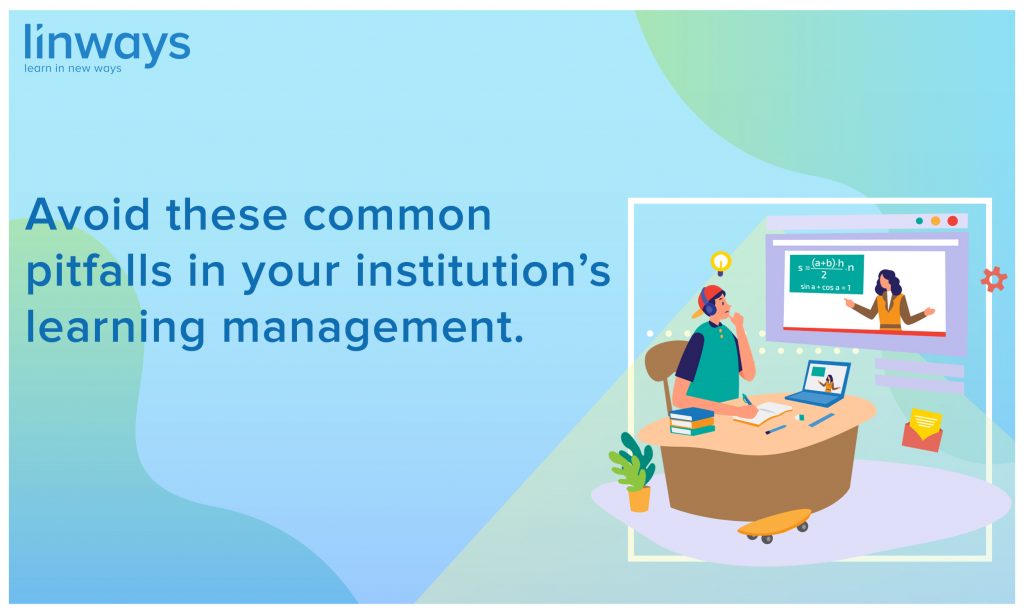 During the transition to online classrooms and online learning management, it's a common pitfall for most teachers to start relying on a whole bunch of tools to manage their tasks and activities. Using a mobile communication app for sharing information with students, using a cloud drive to share course contents, using a calendar app for planning classes, and creating timetables.
These apps, while getting things done also poses a larger threat in the long run. It drains time, bit by bit, from your daily schedules, and eventually comes to a point that you have to spend hours foraging through a dozen apps and tools to create a comprehensible report that's needed the next day.

A complete report might need information form various tools, like timetable data, attendance, course materials, exam question papers, results, etc. and if each of these are in various platforms or tools, things could get messy. Important details and crucial data may be lost under the loads of conversation happening afterward. This negatively affects the productivity and efficiency of your academic workflow. When pictured on an institutional scale, just think of the time each faculty member has to spend in a different tool to get something done as a whole. Then there's the compatibility issue. The tool one teacher uses may not be compatible with the data the other teacher gives, and as this goes on in a whole department, or worse, at the institutional level, it's total chaos.

We have seen this before. We have heard from teachers and other stakeholders what issues this could bring. We have seen the effects of such a management style, and it's not a good one. Linways LMS is a learning management solution for education. It is designed to enhance the teaching-learning experience with functions to improve core academics integrated into its core. Our platforms for institutions to help them manage academics and run their institution virtually has been amazingly successful in terms of customer feedback.

Here's how Linways brings together the complete academic workflow in a single platform.
Subject community.
Linways LMS helps you create a subject community which is essentially the virtual representation of your physical classroom. Selecting a batch is like entering the classroom where they can see all the students in that batch. From there, all the relevant data metrics related to that batch can be accessed including attendance records, performance graphs, etc.

Subject planning.
We've previously written about planning and strategy in education. Each subject needs to be properly planned, and that plan needs to be tracked along the course. So Linways provides a subject planner module that helps teachers to create a subject plan and a full-fledged timetable before beginning the course. Teachers can even upload course materials along with it. The students can view those subject plans relevant to them from their own accounts. So there's transparency and an outcome-based teaching-learning process is integrated into the workflow.

Share course materials and upload course-related videos or lectures.
Sharing course-related files, taking lectures online, etc. are integrated into the platform. With the document repository and digital library equipped in Linways, teachers can upload course-related documents and share course-related videos or lectures to their video lectures or other help files. All of these will be well organized and available within the platform. The greatest upside is, all the course content and other materials are always available on one platform. So there's always an accessible record and no need to go through various platforms to find which files you shared.

Communication module.
The message box inside the learning management system will help teachers to communicate with their students and send important messages. Our mobile platform is also equipped with push notifications to alert students about such updates from time to time. To top it off, Linways Learning Management System can also host group discussions and debates where the whole class can come together. This way, all your communication with students and fellow colleagues are available in one place. Easy to track, and easy to find.

Assessment student performance.
Assessments are a crucial element in the learning process. Linways has a full-fledged assessment module to help institutions to manage all their assessment activities from one place. Teachers can give assignments through the system and students can submit them from their accounts. Teachers can then assess them and assign marks or grades without having to leave the platform. There are also advanced features like question paper generation with a question bank to assist teachers in the process. They can create quizzes and notify students about the time to attend, and students can then attend them from their accounts. The results will be readily available and they can be published through the platform itself. All in all, the entire assessment can be done very easily through the platform.

Maintain the institution's workflow.
All institutions run based on a management structure. And when there's a management, there also has to be some sort of hierarchy to define roles and responsibilities. Linways supports various academic roles with clear privileges to help with the smooth management. Roles such as Principal, system admin, HoD, tutor, mentor, faculty, exam controller, etc. make it easy for institutions to adapt to the Linways digital learning platform.
So there you have it. Linways is a one complete platform to streamline your academic workflow and improve efficiency. Teachers can save time and boost the quality of teaching-learning using the outcome tracking and blended learning models. The stakeholders and higher authorities also gets all the data they need to make informed decisions, without having to rely on multiple platforms
Linways is on a mission to ensure uninterrupted learning. Our Learning Management System is aimed to support quality education, reduce the workload of teachers, and help institutions to smoothly run the campus. But we haven't just stopped there. On our vision to improve the way the world is learning, we have been publishing helpful blogs and other informative content that helps teachers and institutions. You can check them out here:
https://blog.linways.com/
Join our newsletter list and get such informative content delivered to your inbox every week.
---
Also published on Medium.