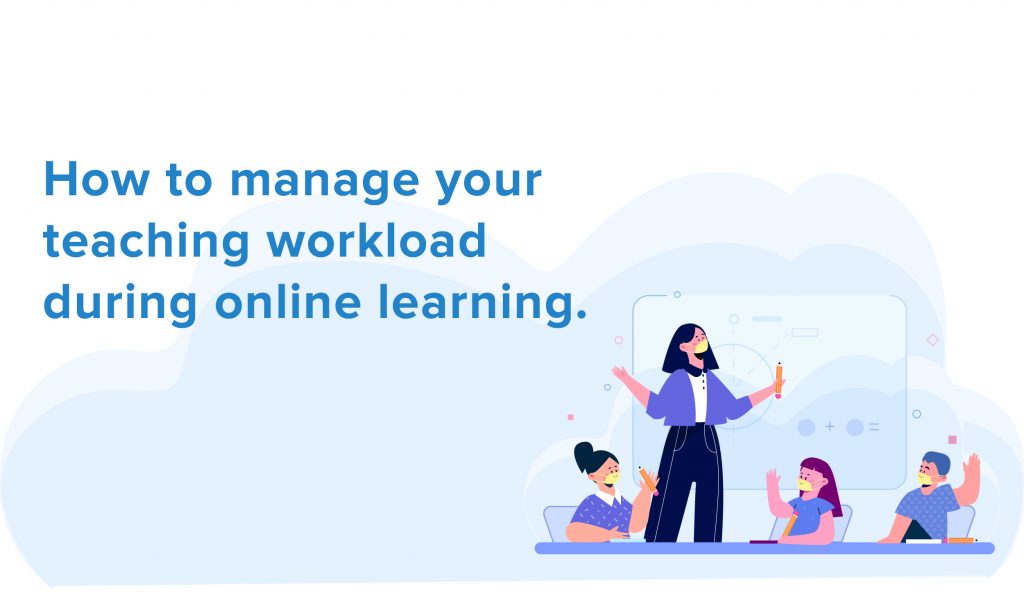 Teaching is much more demanding than ever before. This year has been full of crazy ups and downs, breaking conventions, and unprecedented scenarios. With technology rising up to meet the demands of education, education has been fairly consistent across domains. But still, there are miles to go when it comes to fully adapt to online learning.
Teachers everywhere are working twice as hard to ensure the uninterrupted flow of education. However, the constant pressure and overwhelming amount of work leaves them dissatisfied and exhausted. This problem seems to be common across the globe. So naturally, Linways looked into it and came up with some solutions that could positively reduce the teaching workload and bring better work-life balance into the lives of teachers.
Choose your technology wisely.

We have written about this a lot before. So not going into details here because you can simply refer to this in-depth in our previous blog here. However, this needs to be said. More often than not, the quick online transition left little room for critical analysis and side-by-side comparison of the digital tools used for online learning. This is a huge issue. Simply transferring your work online is not ideal. The work is still there. Select the tools that are designed to simplify a teacher's workload, like Linways. This will allow you to have enough breathing space between daily tasks and long-term goals.
Have a schedule.

Check out our previous blog on planning and strategy in education here. Start by asking yourselves these questions at the start of every week:
Would a short weekly plan summarizing the activities and projected learning outcomes for the week help both you and your students?
Can you pre-record your mini-lessons or lectures so the time you spend with students is mostly interactive?
What are the deadlines and details of this week's assignments/assessments?
When and how can students talk to you and ask questions?
Whatever you decide, each class period should have well-established routines and predictable formats that students can count on. Students as well as teachers are managing more uncertainty than ever, so creating order will not only be calming for students but also provide guideposts that will aid in your planning and save time.

Feedback and communication are important.
Be it with your students or with fellow peers, your feedback on their work, and communicating your thoughts clearly is crucial. In academics, if you were to choose meaningful feedback over traditional grading, you can look more carefully and think more deeply about a student's work across time. You can then provide them with feedback including patterns that you've noticed in their performance. You can then discuss your observations, ask them questions about these recurring themes, and illuminate their strengths so they can build upon them. This, in the long term, can improve the student results dramatically, and thus release some of your valuable time and effort put into it.
Now more than ever, teachers need to carefully consider what they spend their time on. Since the physical interactions are rare and students are completely deprived of the classroom environment, finding the areas of growth and nurturing them is crucial.

These solutions are based on many real-life interviews and observations across the industry. Like all our solutions, this is also aimed towards helping teachers and institutions to make education better. Hope you were able to take something meaningful from this. Please feel free to add your own thoughts and suggestions in the comments section. Also, consider subscribing to our weekly newsletter to receive our latest updates in your inbox.
---
Also published on Medium.