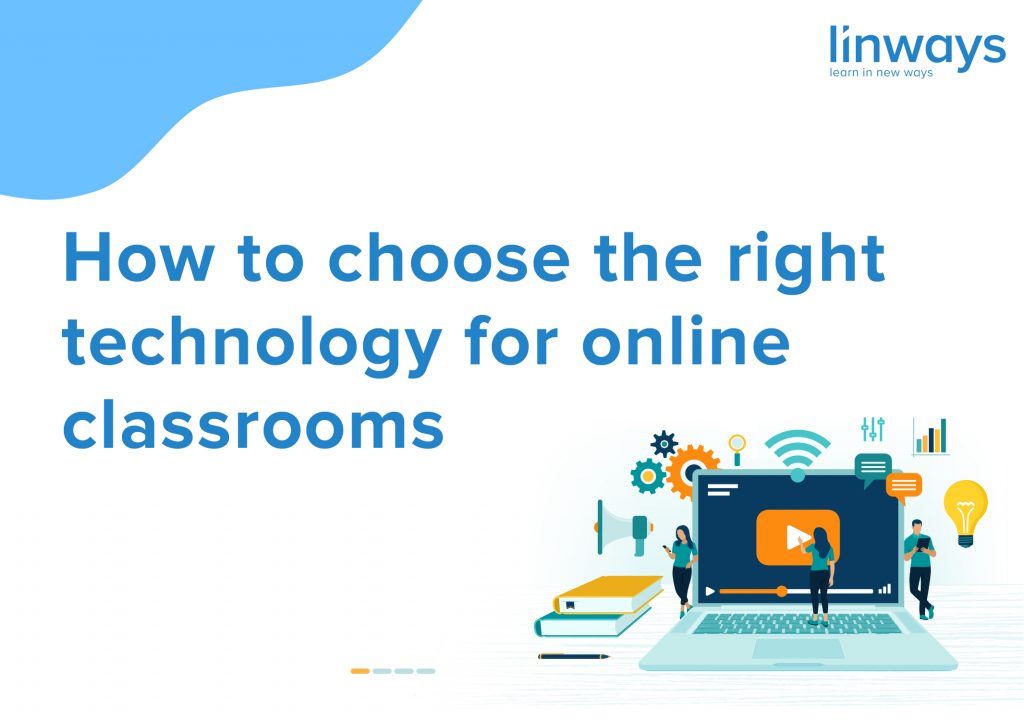 Our teachers and institutions are already using multiple platforms and tools to manage online education. But as we start to accept this as a new normal in education, the question has to be asked:
Have we reached a stage in which simple video conferencing tools and document sharing platforms meet the need?
Don't we really need a better solution that addresses education in its entirety rather than being just minimal tools for calling and sharing files?
Check out our previously blog about choosing the right technology for classrooms.
This blog post will help you assess and analyze the edtech tool/platform that you currently use or the one you're prepared to use for managing online classrooms. This will help you figure out whether if it's really the right fit for your digital classroom or not.
Function and functionality of online learning management tool
Time management
Student centricity
Communication and accessibility
Adaptation
---
Function and functionality of Edtech
Some of the common pitfalls during selecting an edtech for online classrooms is the tool/platform with the most features is often selected. This is another way of saying the selection process is biased with a function instead of functionality
Even though there's a long list of functions, menus, and modules in the brochure, take a moment and analyze what you're opting in to. See if each of those functions are really necessary or useful. Check if the functions you really need are there. Sometimes you get overwhelmed with the number of unnecessary features that you miss out on the important functionalities that you actually need.
The easiest way is to simply refrain from saying "yes" at the first encounter itself. Take some time to check each of the features and the value it brings to the table. See how helpful they actually are. Analyse their importance in your daily life. See if it truly helps you in your teaching life with useful functionalities as promised.

Time management
Time management is a no-brainer. As we have seen in every other domain before education, technology can easily make or break the working schedules with its potential. So even though you are opting for a tool that should save you from bundles of workload, in reality, it might only be simply transferring the workload into the digital form.
See how the tool works, or better yet, use it yourself. See if it saves time or only says so. It's no use if your edtech platform is all about making everything digital, but you still have to do all the calculations, assessments, and analytics yourself.

Student centricity
Edtech not being student-friendly is quite an irony. But it happens more often than you'd think. Then again, teachers choose the tool for their convenience and features. It may or may not be a great fit for the classrooms. This is something you should definitely assess before jumping onto a choice
See if the edtech platform also works well for the students. We need to welcome all levels of stakeholders into the system to make the most out of it. If the students hate it, the teacher might have a hard time keeping it in the loop for the long term. A huge pointer is this area is the user friendliness. Any tool that's good enough for your students should also be easy enough to use for everyone.

Communication and accessibility
As we have mentioned in our previous blogs, the modern teacher is highly collaborative. In a technology-driven, mobile-first era, communication is key. So make sure that your tools are equally equipped to share your data with other teachers, engage with the students, and provide meaningful feedback to yourself from time-to-time.

Adaptation
Technology that's supposed to improve education should not be too distracting. It should blend into the teaching-learning as a regular, yet, noticeable feature of education.

For finding a perfect platform to manage your online classes, see if the platform is easy to use. Check if take more time to deliver that if you were to do it manually. Analyze its efficiency in contrast to your regular way of doing things.

---
We got these edtech pointers for teachers from our discussions with teachers and academic experts over time. If you have anything new to bring to the table or an opinion about these pointers, joins us in the comment section and we can have a meaningful conversation.
Linways exists to improve the way the world is learning. Our Academic Management System helps teachers to simplify daily academic activities, improve student engagement, and easily blend academics and administration. It's highly user friendly and helps to implement advanced rubrics, learning theories, and student-centric learning.
Check out our other blogs on education, teaching, learning, and quality improvement in education before you leave.
---
Also published on Medium.