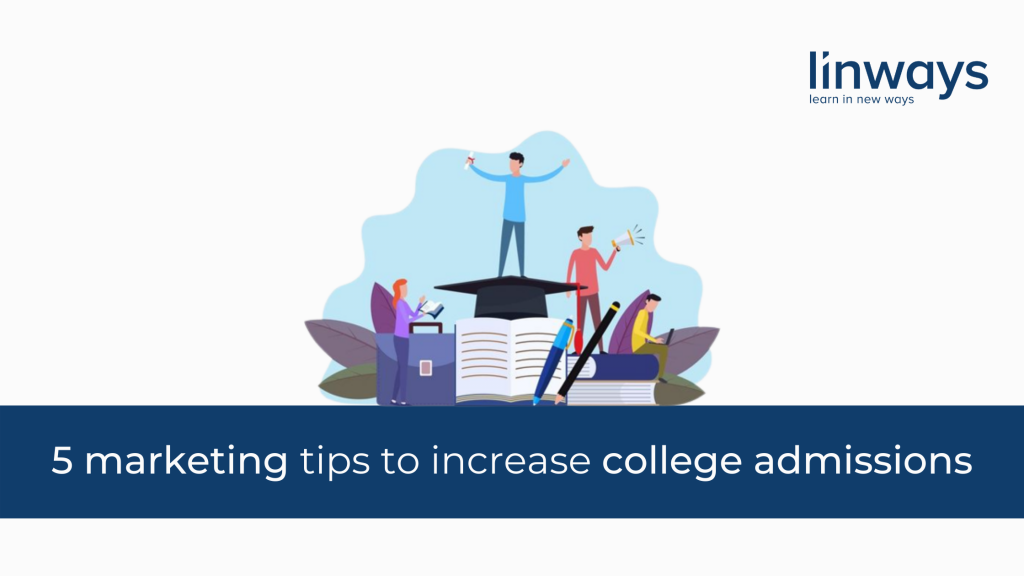 Admitting the right students through college admissions will benefit educational institutions in numerous ways. The quality of the students reflects the standard of the institution. Motivated students will benefit the institution when it comes to a ranking framework, accreditation, placements, and more. But how do institutions reach out to them?

Institutions can use some simple marketing techniques to attract the right students and increase awareness about the college. Here are a few marketing techniques that you can use :
Attractive landing page :

A landing page is a standalone web page that a person "lands" on after clicking through from an email, ad, or other digital location. Once they're on your landing page, users are encouraged to take any action, such as applying to your college.

You can build an attractive landing page with details of achievements, placements, ranks, accreditations, facilities, etc. This will encourage the visitor to apply to your institution.

2. Social media :

Now the question is how do you make this landing page reach the target? Well, social media is the answer.  Millennials spend a considerable amount of their 24 hours on social media platforms such as Facebook, Instagram, Snapchat, and Twitter.
A creative, attractive, and informative social media handle works perfectly for gaining the attention of potential applicants. You can post the link to your landing page on social media along with interesting content.

3. Application forms :

Providing an easy 'call-to-action' in marketing materials increases the chance of closure in marketing. Here, we can provide an application form on the landing page, which will encourage the visitor to apply to the institution.

Application forms can be customized according to your requirement using an admission management tool like Linways Admission Platform.

4. Easy communication :

Effective communication is inevitable for the smooth functioning of the admission process. We have numerous examples where students missed their dream opportunities due to a lack of communication. This is a loss for both the students and the college.

An admission management system like Linways should be installed in the admission process for ensuring effective communication and to make sure that no applications get missed out. With this the applicants can track the status of their application and the gap in communication can be filled.
5. Advertisements :

This is the most common strategy that all institutions use. Hoardings, newspaper and TV ads, notices, and more. The key to advertising is to find the right place to display your college. You can display your ads in sports clubs or parks. Or you can tie up with content creators to display your ad in video content, which is one of the best performing strategies of the time.
Tracking the performance of these strategies is equally important as implementing them. You can use an education management tool like Linways to analyze the performance of your campaigns.