We love to help millions in learning and we believe that's our life's purpose.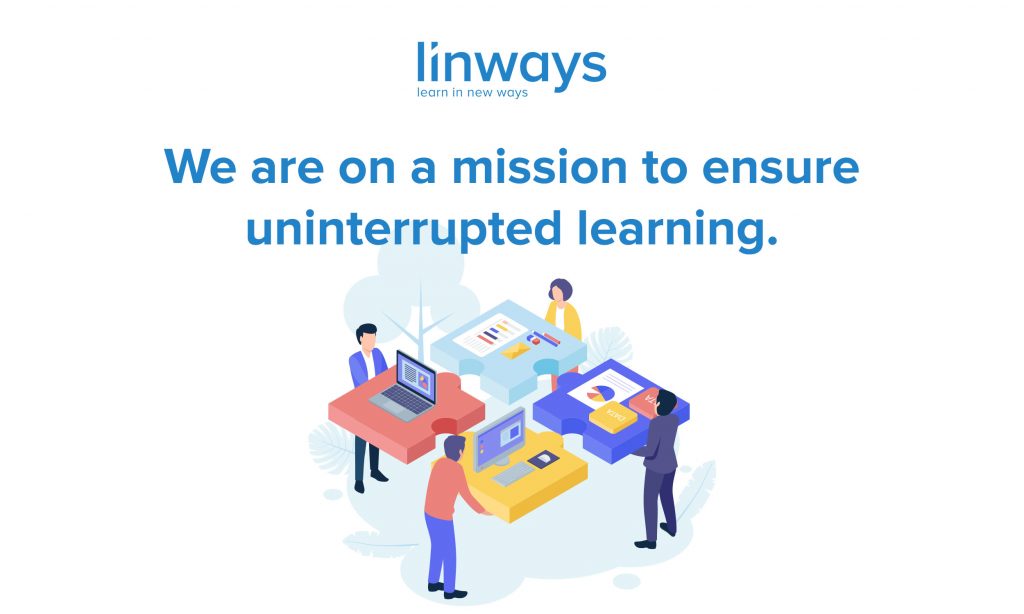 Everyone loves the process of creation and if that creation could change millions of lives, We would be even happier.

We were in this edtech space quite some time and we love to solve the problems of teaching and learning.

We all know the world is going through a serious crisis in all aspects. The education of 1.2 billion students across the world is interrupted. Schools, colleges, and all the educational institutions are closed in the fear of an unseen enemy.

But we believe in learning and the opportunity to learn is one of the fundamental rights of humans. Learning and curiosity to understand things helped humans so far. That knowledge is obviously helping us to tackle all the situations, and it's the reason for all the innovations. If we are able to find a vaccine against this hidden enemy, it'll be also because of this learning.

So learning is important to give humans the hope and knowledge to fight any circumstances.

This is the reason why we are so passionate about learning and its process. Now in the present scenario, it gives us more responsibility to stand for what we believe in.
Initially we were sad for this situation of interrupted learning. We decided to help institutions and teachers to overcome it. We contacted all our customer colleges to extend our support and gave them the confidence and provided them with the tools to fight the crisis.

As a result, we increased our working hours but our entire team was so excited to release new features to overcome this crisis. The support team worked relentlessly to ensure teachers or institutions in need. We are excited about doing this and we're not tired. Yes we are on a mission to ensure uninterrupted learning.

If we are able to help millions of people on this mission it is awesome.
We are on a vision to "Improve the way the world is learning with the help of technology."
We love to help millions in learning and we believe that's our life's purpose.

Thanks to the entire team and well-wishers who've worked or have been working relentlessly on this mission.

The world shall overcome. Whatever we can, we will do it.
Sincerely,
Bastin Thomas.
Linways Technologies Pvt Ltd.
---
Also published on Medium.