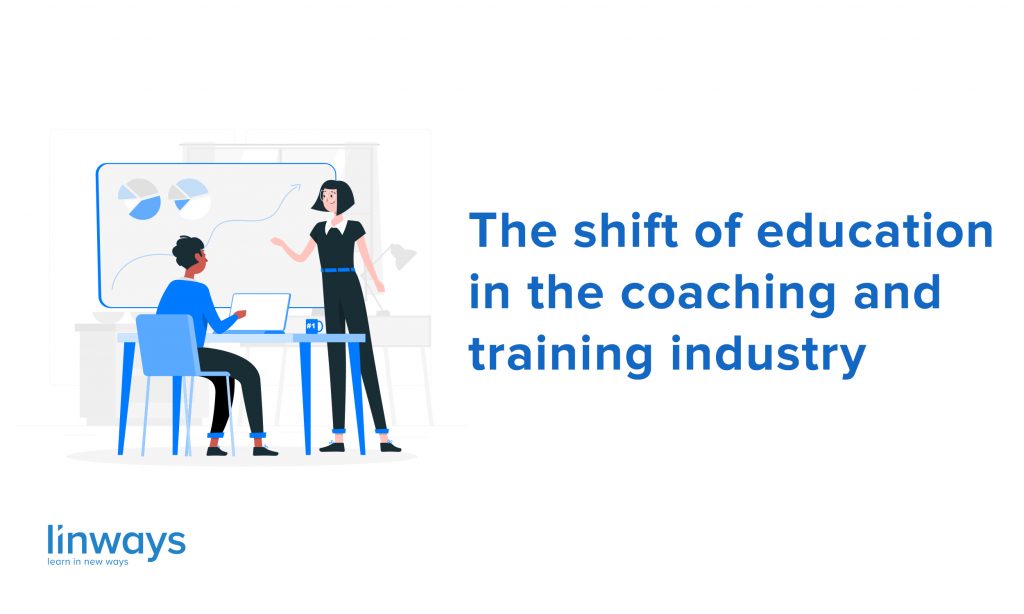 Education is changing. It has been told over and over again and maybe lost its charm. But it's more true today than ever before. But unlike our other blogs, we're about to discuss education in the mainstream institutional domain, but in the coaching/training industry.

The coaching and training industry in India is a booming sector and it has seen unprecedented growth in the past decade. It is estimated that around 8cr students in India take private tuitions. That is not considering the millions of others who also attend entrance training for exams like the JEE or NEET. Private coaching/training has become one of the fastest-growing industry and there are countless institutes, apps, websites, and masters that you can find who specialize in various areas or topics.
What drives this growth of the parallel education industry

If we were to look closer, we can find some obvious reasons behind the growth of the Indian coaching market. For instance:
Fear of exams – The peer and parental pressure is one of the major driving forces behind joining a coaching institute. Every year, millions attend the nation-wide entrance tests and employment tests, and only a fraction of those aspirants are let in. This has developed a fear towards such exams that these coaching industries respond to.
An extra push – Coaching institutes have the ability to be more inclusive and student-centric. This also plays an important role in giving students an extra edge in mastering topics and getting better results.
The cultural environment in India holds a powerful influence. Kids attending a coaching institute is a matter of pride and prestige for the parents. It also somehow makes them more relaxed and secure about their child's future.
To sum it up, whether this is a trend or necessity, the coaching industry has found a gap in the education system and has managed to fill it successfully.

So what is the future of the coaching and training industry in India?

The digital revolution.
With mobile phones and the internet becoming more common for younger children, the coaching industry has also subsequently extended their reach towards the digital. Students get online notes, they get one-on-one video classes, they get live updates and tips on custom apps. This has allowed the coaching industry to thrive in the new digital India. Moreover, they have been always fast to respond to the internet explosion that came recently as opposed to conventional schools and colleges.

Personalization.
Students attend coaching and training institutes for that extra something that they can't find in school or college. That extra something is personalized content and care. It is a great competitive advantage over traditional classrooms where every student is treated equally. However, in the future, these institutes might need to make their content more and more personalized in order to meet the demand.

Market share
We have to bring up Byju's when talking about private coaching and test prep. In FY 2019 alone, the total revenue of BYJU's was a whopping $194 Mn. from 2014-2019, the Indian edtech marketplace has seen a surge of capital investments that crossed $1.8 Bn. Though some of those attend directly to the learning management space or other services, a lion's share went to the private coaching and training industry. Experts believe this trend to grow even more in the coming years. So we will be seeing more of coaching and training institutes and technology-based services in the coming years.
There are many more data points that can point towards this exponential growth in the coaching and training sector. However, they all just point toward the same future. This industry is here to stay, and it will continue influencing the student trends and education industry for years to come. Subscribe to our blog to receive more such content in your inbox every week.
---
Also published on Medium.