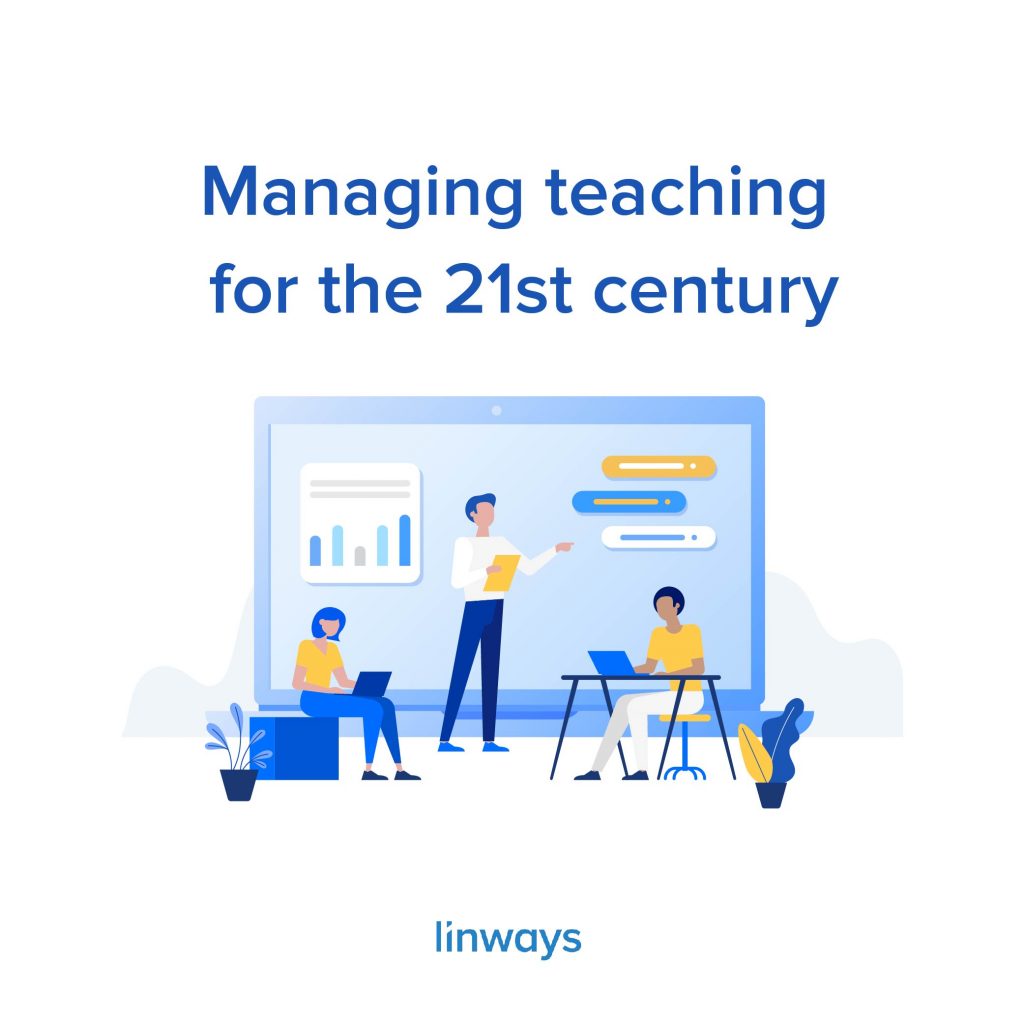 Teaching is one of the most important jobs there is. The influence of teachers goes far and deep into their student's life both as a role model, and in the form of what they have taught. However, we have this really bizarre model of education system that puts so much focus on administrative duties of a teacher, that they are often overwhelmed by those.

Every teacher should be allowed a space for themselves where they could grow, and offer productive, creative inputs to their teaching model so as to improve the lives of themselves as well as their students. This is particularly important as we are going through an era-defining phase shift in education as many key elements are shifting. Student demographics, technology integration, elements of curriculum, assessments, etc. are all being redefined as we speak. This brings us to a unique, yet crucial, problem we've witnessed all around the education domain: How are our teachers supposed to manage the classroom, administration, and the academics while contributing to a positive development of the overall education.

This is a problem for all teachers, everywhere around the world. Everywhere we've interacted with teachers, they all face this same issue. Linways, working on a vision to improve the way we learn, have decided to do some initial research, and here's what we've found that might help.

Some skills that can help you to manage teaching are:
Build relationships
Creating healthy relationships with your colleagues, students, and parents are very effective ways to reduce your own stress and improve work satisfaction. Being in touch with students will give you great insights to how you can manage the classroom and how to inspire your students to perform better. Being in a teacher's community, and widening your circle can bring wonderful solutions that you might not have even imagined along your way.
Encourage, inspire.
Your students are one of the biggest factors that makes or breaks your time. As you build positive relationships, your message becomes easier to get across. Teaching will become easier for you, and learning will become easier for your students.
Maintain authority
As a teacher, you are in charge. It all comes down to you to lead that bunch of students to their destination. You don't have to be mean, you just have to mean it when you communicate. And speaking of communication,
Communicate with your students what your rules mean.
Share your plan, or at least a synopsis of it. This will help your students to understand what to expect, and why you do it. This also goes along with sharing learning outcomes to improve student understanding of the learning processes.
Accommodate all learners.
Be student centric. Students have the same need for curriculum to be presented in a context that's meaningful to them. Being student centric and including every students in your teaching plan is a highly important teaching skill for the future. Remember to design lessons that challenge everyone in the way they need to be challenged.
So that's an overview of key skills for a teacher of the 21st century. We will soon be back with more essential info on teaching learning, and the future of education in our coming blogs. Subscribe to our blogs to stay in the loop and get tailored newsletters every week.
---
Also published on Medium.