A peek into the role of teacher and classroom structure.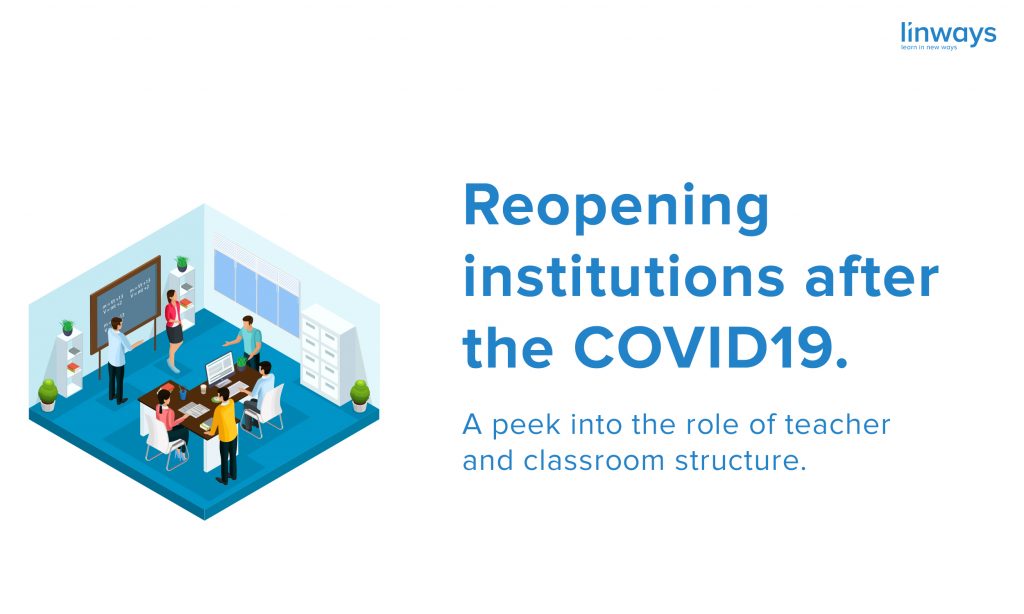 The very culture of our education system is changing. It has been for the past decade or so, but the rate of digitalization has increased exponentially over the past few years, especially during the outbreak of COVID19. Unlike any other industries that were halted during the pandemic, education simply shifted to online. And from what we have been seeing so far, it works really well for too.

In this situation, we are looking at the role of teachers in the future of education, and the type of classroom we will see in the future. We will discuss the key elements of a future classroom and define how the role of the teacher will be placed in it. So without further ado, let's get into it.
In the historical sense, teaching has always been about two key concepts:
What should the students learn,
How must the teacher package it in a way the student get the most out of it.
The role of a teacher
Objectively, we can sum up the role of a teacher into three main parts.
Closely focusing on academics and tutoring the students to help them achieve desired outcomes.
Gathering knowledge about the subjects they teach and taking up researches.
Acting as a link between the corporate aspects and the academics inside the institution.
These roles of a teacher are highly relevant in today's atmosphere. Teachers have to manage these positions that coincide with one another and should never lose their grip. To better relate with these, we'll dig deeper into each of these, one by one.
1. Being an academic entity
Teachers also need to individually address and respond to each learner's needs and constructively prepare the class for their assessments. Each student may be unique and may require attention to perform better. It is the job of a teacher to identify the pulse and nature of students and plan the course accordingly.
Being a teacher, even if you can't have influence in deciding the curriculum, the way you chose to deliver the course can make all the difference.
A teacher should essentially be aware of the tools that could help them. Suggesting a youtube video about the topic, or sharing course materials via drive, or even being available online for the students to ask and clear doubts will go a long way in making your life easier. Technology has flipped almost every aspect of our lives, and why should education be any different?? Using technology can also be a good motivator and you could assure more involvement in the classroom. Besides, such alternatives can also reduce your workload by huge amounts.
2. Being a research scholar
A teacher should be a scholar. Being able to channel the perception of your students to a better understanding of the subject needs research. A teacher has to study better and be aware of all the new forthcomings in their field. Being a successful teacher also means you have a keen interest in studies and is willing to act on it.
Also, pursuing research and publishing papers greatly influence your career trajectory over time. Academic merit metrics are being changed by the day, and a to successfully transition from being an associate to a senior post would mean you need PhDs and doctoral dissertations to show.
A teacher's further study and research plays a part in the quality assurance of the institution too. So besides being relevant and being an advantage, a teacher being a research scholar is important for both themselves and for the sake of the institution.
3. Being an academician to support the corporate life of the college.
As we have said earlier, a teacher is an essential link between the academic and corporate aspects of the institution. They handle all the data, metrics, and student management in regard to the institution. There are reports to be generated every now and then, assessments to be made for insights and decision making, spearhead and see through the various extra-curricular activities of the college, and uphold the status of the institution by results and grabbing placements for their students.
The current system we follow sure lacks the edge when it comes to prepare the student for a life after college. Many industry experts are accusing our educational system to be substandard when it comes to preparing students for a job. Corporate leaders are holding back and being picky on placements, and students are going abroad where something greater awaits, or so we are told.
Besides, students are greatly misinformed about why they are entering higher education in the first place. The most common and obvious objective is to get a job. But though employment capabilities are 'a' goal, it's definitely not the 'only' one- research, entrepreneurship, or even for the sake to learn and innovate!!
So ultimately, its the role of a teacher to better prepare their students for employment and/or further research.
As that's how it is
Most teachers have the best intentions of their students at heart. If we could somehow turn down the pressure and contribute, we may be able to bring out the best in them and see quality getting better and education being revived.
Moreover, being a teacher should not mean that your students underperform every time. Take a step back and evaluate. You'll see how you could do things differently, and bring forth something positive about it. You should always be aware of the complexity of the classroom and be prepared to address it. There may be students who are not fluent in the language of instruction, mostly English. So you could also try explaining your class in other languages (regional ones maybe) so that everyone gets it.
You want to keep the classroom atmosphere positive and nurturing. Treating everyone equally, and attending to the needs of your students helps create a healthy relationship with them, and once they know that you are approachable, you will learn a lot about your students and a sense of connection arises.
classrooms of the future
For a change that should profoundly impact the learning environment and quality of your institution, planning is essential. We'll discuss some ways to make sure that you're not wasting your money, but strategically investing in a brighter future where students and teachers love your classrooms instead.
Take feedback
Feedback can tell you a great deal about what your students & teachers need, and what your institution requires. This information is decisive in choosing the right designs and products for your institution. So listen to what your students and staff have to say about redesigning your classrooms, and you could also let them suggest some ideas that could help achieve your goal.
Remove the distractions and clogs
Ever classroom redesign begins with getting rid of all the excess and unwanted items that clog up in the present. This helps to prioritize the demands, and identify the areas and details which need more attention.
Accessibility
Accessibility is a crucial bit in classroom redesign. Remember, the whole redesign is to ensure that the students have accessibility and comfort in learning. This tends to boost imagination and nourish genius.
Design trends
Also, try and look for some of the popular design trends and distraction-free designs before you begin. While choosing your design, make sure to use minimal designs and not-too-dark colors. Your redesign should not be a distraction in itself.
In the end, redesign and improvement is not an action, but a process. It goes on and if you think that redesigning your classrooms all at once can be overwhelming, take it slow and try to change one thing at a time. This way, you can still assure that you are moving towards your goals, but not jumping the gun.
---
Also published on Medium.