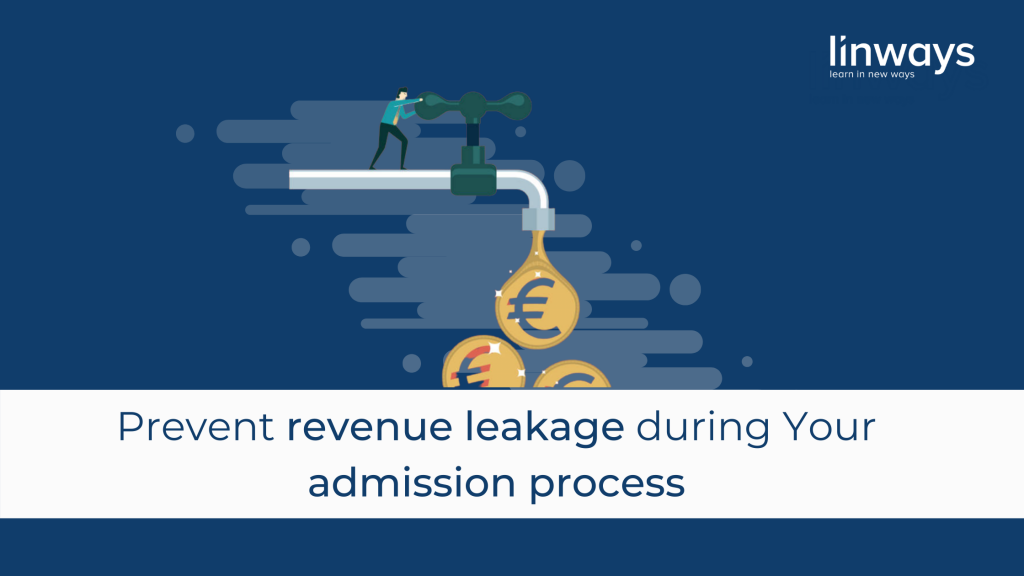 How to prevent revenue leakage in your admission process?
Being the trusted technology partner for more than 250 institutions, we Linways team dedicates a good amount of our time to identifying the solution for problems faced by institutions. In one of our recent studies, we found out that a major concern for colleges is the leakage of funds during the admission process. This happens when the applicants opt to withdraw their application or when the students that show up do not apply to your institution.

In this blog, we have come up with a few solutions to prevent revenue leakage during the admission period.



Prevent revenue leakages with these simple steps :

1. Organize your admission team :


Increasing admissions is not just about generating more leads. It extends beyond that to interacting with the applicants, providing guided tours, and a big deal of paperwork. Managing all this simultaneously can be hectic and also lead to errors.

Organize your admission team in such a way that there are three dedicated teams, each for setting appointments, interacting with the students through physical as well as virtual tours, and handling all the paperwork.

This will help you to improve all your KPIs, as each team can focus on specific tasks and not complicate things by handling multiple tasks.



2. Clear-cut lead generation strategy :
Admissions for colleges are the main source of revenue as any product is for businesses. Like all enterprises, institutions should also have a well-defined lead generation strategy to increase admissions.
Your institution must identify the right time to call your potential applicants. The conversations and pitch must follow a script that highlights your objective. A follow-up strategy is a must-have for applicants, non-applicants, and even those that show up but do not apply to your institution.

3. Content marketing :


"Content is the king", goes the saying in the world of marketing. This is applicable to any type of business. Quality content can prove beneficial for institutions in increasing applications or retaining applicants or in generating interest in the non-applicants.


Institutions can generate content such as alumni testimonials, placement ads, campus tours, etc…



4. Use an effective admission management tool : 

A big deal of effort, time, and money can be saved if you adopt an effective admission management system to streamline your admission process. A trusted tool like Linways Admission Module helps you right from marketing overseas and generating more leads to generating all types of reports.