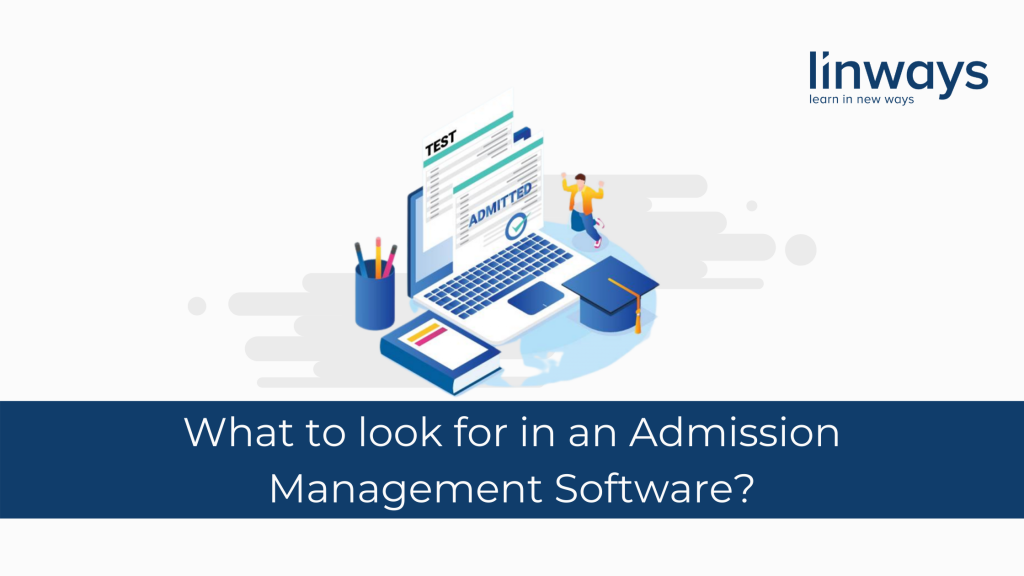 Admission Management System for Higher Education Colleges 
An effective college admission management system tool not only shifts the admission process online. It makes the procedure simple for the administrators, reduces time and cost, and increases the number of applicants.
The management must pay attention to detail while selecting the right college admission management software for the institution. But what are the qualities of a good college admission management system? Let us find out.
Features of a right admission management system :

Dashboards for better understanding :

The platform must help the administrators gain insight, reach conclusions and make decisions without taking much time. With the graphical representation of data, administrators can understand the details such as application count and admit count, within a glance.


Customize forms :

The platform must enable the admission staff to customize any type and number of application forms as per the requirement. It should also make master data creation possible from UI.


Manage admission workflow stages :
The platform must help the admission staff to create the required number of customizable admission stages for multiple applications. It should have the options to schedule interviews, enter marks, generate index marks, generate rank lists, and filter the eligible students.

4. Payment gateway integration :

Simplifying the application fee payment will reduce a big deal of workload for the admission staff. Effective payment gateway integration in the platform makes payment and collection of admission fees easy for both the applicants and the admission team.

5. Intimation SMS/email :

The platform should automatically send intimation notifications to the applicants at the time of registration, completion, and admission. It should also allow the staff to send notifications in bulk to the applicants.

6. Manage admission procedures :

The system should allow the staff to manage all the procedures of admission; certificate verification, allotment of ranks, allotment of reservations, admission number updation, admit register generation, and more.

7. Reports :

The system should allow the admission staff to customize any number of reports, and represent data in the form they desire.
Choosing a college admission management software that offers all these features can definitely help you to save a lot of time, cost, and energy. But where can you find it? Well, we can show you. Schedule a free demo and we will walk you through every single feature of the Linways Admission Module that will make your job easy.
Know more about Linways admission management system: https://blog.linways.com/admission-management-software-system-online-college-linways/
---
Also published on Medium.