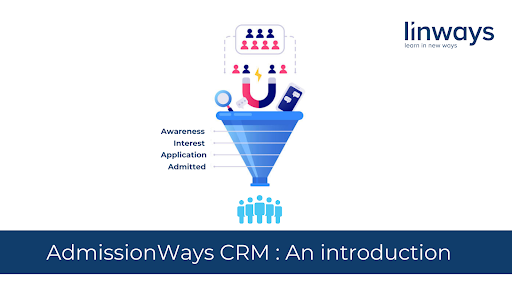 Admission CRM software for higher education colleges
It is inarguable that students determine the success of an institution. But reaching out to the right students and convincing them to join your institution can be challenging. Here arises the need for proper admission CRM software.
In the current education scenario, the role of CRM in the admission process is inevitable. Because admissions are more than just inquiry forms and admit cards.
But what is a CRM? How does it help admissions? Let us seek the answers in this blog.

What is a CRM?
We have heard the saying "customer is the king." Well, if the customer is the king, enterprises need to ensure they have a great relationship with them. A 'Customer Relationship Management' (CRM) helps you do exactly that.
CRM is a tool that helps you manage all your company's relationships and interactions with customers and potential customers. It helps you improve profitability and streamline activities by making you stay connected to your customers.

AdmissionWays CRM software by Linways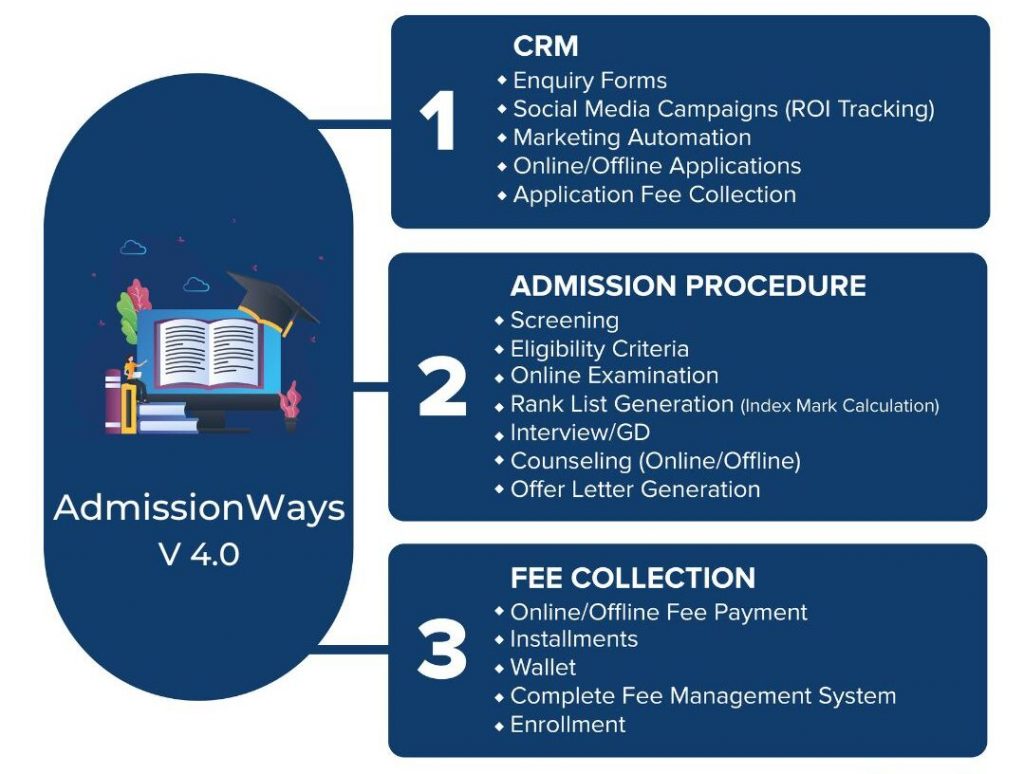 Let us think from an institution's perspective. Here, the customer is obviously the students. It is essential to interact with the students and provide them with adequate information to make sure they choose your institution. AdmissionWays is an effective admission management tool with a proper CRM, which helps you identify where the potential students are in the admission cycle and interact with them by providing accurate information.
With AdmissionWays you can not only manage and track the entire journey of a student from inquiry to enrolment but also maintain strong relationships to ensure the leads/applicants reach the conversion/admitted stage.

Key features of Admission CRM software
As we already said, admission management is more than just inquiry forms and admit cards. You need to reach out to potential students, engage them, and ensure enrolment. These key features of AdmissionWays CRM help you do that :
Custom landing page: Give the applicants information about your institution and achievements along with forms. You can publish and push these landing pages on various platforms.
Know where to invest: Understand which platform gives you more leads. You can analyze the performance of campaigns and the ROI on various campaigns
Manage admission agents: Manage admission agents using a simple platform. You can ensure more admissions by effectively managing admission agents using AdmissionWays CRM.
Social media marketing: Increase your institution's presence on social media. With our tool, you can reach out to more students irrespective of geographical location through social media campaigns. You can also get accurate insights into the performance of inquiry forms on various social media platforms.

Advantages of AdmissionWays CRM
Look at the major advantages of education CRM software for colleges:
Custom landing pages
Social media marketing
Tracking of admission campaigns
Effective monitoring of the admission process
No geographical barriers
Enhanced applicant experience
Accurate and reliable
Generate real-time reports
Dynamic and user friendly
Centralized data storage
Ensure eligibility of candidates
Increased productivity
Automated process
Still skeptical? Let us give you a detailed demo of AdmissionWays powered by Linways. All you have to do is click the button below :
---
Recently published Articles
---
---