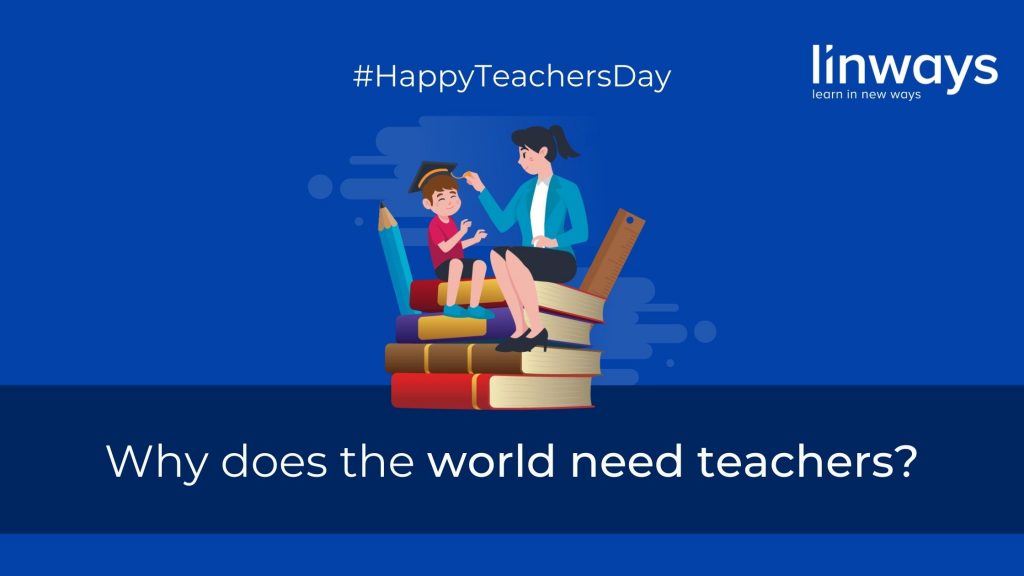 It seems that the unexpected break of the coronavirus pandemic had a hidden agenda to teach the world to 'adapt'. Things that were once far from being possible are now common. A killer strategy we used to fight the pandemic was 'embracing changes'. People adopted technology and searched for new methods to continue the usual life.
Education witnessed drastic changes. In fact, it was the only sector that adapted technology like no others. Classrooms shifted online. Textbooks were replaced by online content. Home became the new school. There is no doubt that there is no turning back to the traditional education system.
But, we can always be sure of one thing. No matter how much the world changes, the role of a teacher can never be replaced.
This teacher's day, let us remind ourselves that what we are today, we owe it to our teachers.

Here are a few reasons why nothing can take the place of a teacher.
The touch of love
You can indeed learn anything for free today. But there is a difference when you learn that from a teacher. It is the tinge of love that a teacher adds to her lessons that makes all the difference. Students can learn and apply the lessons better if they are taught with dedication. No matter what technology comes into action, this part of a teacher can never be recreated.
Dedication
A major factor that makes a great teacher is their dedication. They don't teach just to pay their bills, but they genuinely want their students to learn the concept and apply it when needed. They are ready to be at service whenever the students need them. They take up the responsibility for the colorful future of their students.
Life lessons
Education is incomplete if its only objective is academic excellence. Education is fruitful only when the students learn to cope up in the world. Teachers, with proper guidance and attention, make students excel in their life.
Identify treasures within
Each child is special and holds a treasure of skills buried deep inside him/her. A teacher has the eyes to see what others don't and identify these treasures. They help students to build these skills and follow their passion. How can we forget Nikumbh sir, from Taare Zameen Par.
The strict guardian
We all must have that one teacher that we used to hate. They were strict and their favorite word was "NO". But take a look back. We stepped back from a lot of trouble because of them. Their "NO" made us say "NO" to the things that needed to be avoided. They corrected us when we made mistakes. They made us walk in the right direction even without us realizing it.
This teachers' day let's remember all those teachers who influenced our lives and changed them for the good. Today, we at Linways, remind ourselves of the great vision that drives us :
"Empower every educator with the right technology to accelerate learning."
---
Also published on Medium.