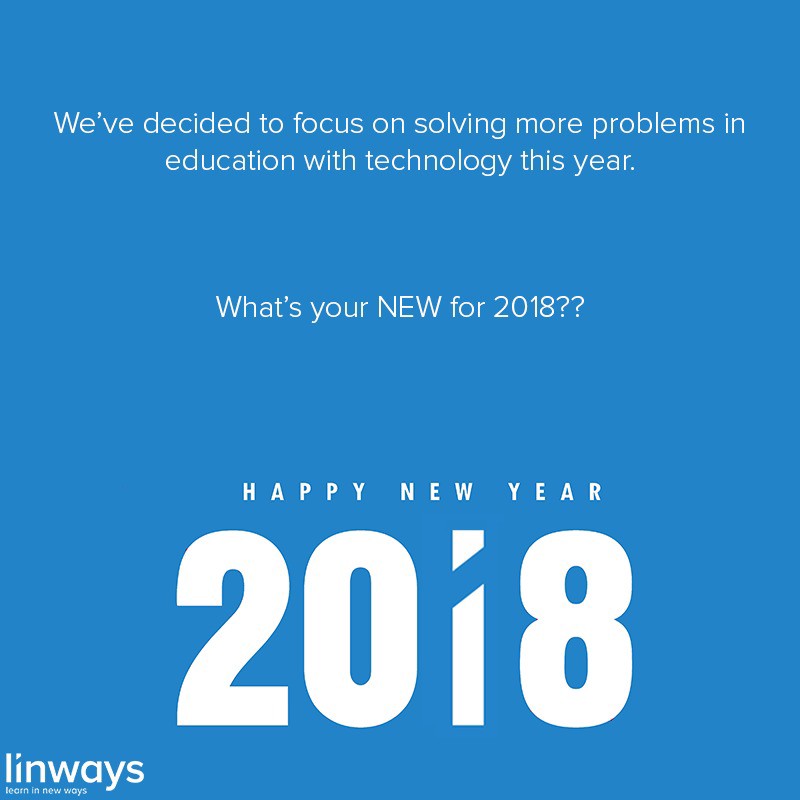 We wish you a happy and prosperous 2018.
As the 2017 gives way to the new year, we have decided to share our new year resolutions with our beloved readers. As the phrase goes, a goal written down is half done; right?
2017 has been a wonderful year here at Linways. Lots of new institutions decided to join us in the quest towards better quality of education, our team grew bigger, and we learned and shared a lot with our readers about education, learning theories, and quality assurance.
To do more and better the coming year, we are going to upscale our efforts in 2018. We will learn more and deep about everything related to education in order to provide a better experience to our customers and readers. We will try to solve more problems and come up with better solutions to help educational institutions and our readers. New learning theories, quality assurance practises, teaching-learning tips, better technologies to assist education and knowledge transfer, etc will all be a part of our path towards providing the best user experience and great service.
As our Academic Management System is getting popular amongst higher educational institutions, we are going to work around the clock to offer better quality and user experience to the users. Our already beloved customer happiness team has taken their own resolution to help customers with better service and quicker response time.
We will also try to incorporate new learning theories and intuitive workflows to improve quality and reduce energy input while using our products.
We have high hopes and excitement as 2018 approaches. We hope all your resolutions reflect the passion and optimism that drives you. Once again, wish you a happy 2018 and may the force be with you.