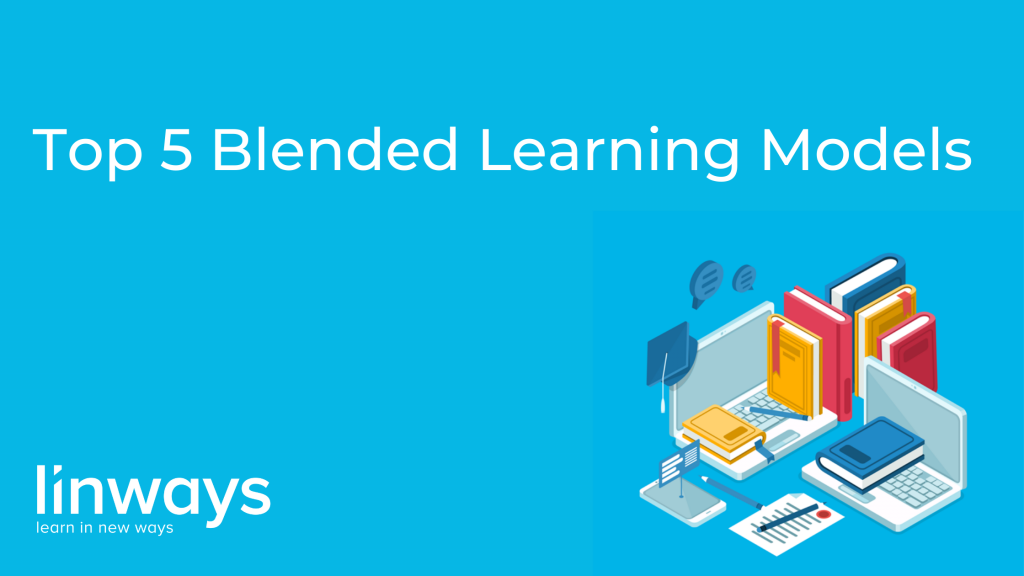 With the changing scenarios in society to deal with new-age students and curriculum teachers always introduces new methods in the course delivery system for the better adjustment and understanding of students. Blended learning is one such method which is a student-centric learning model adopted by many institutions. It is a learning mechanism that can be equally beneficial for students in the classroom and remote learners.
Blended Learning is an approach to learning that combines face-to-face and online learning experiences. Blended learning can be implemented in many unique ways, generally using a combination of one or more of the following models. There are different types of blended learning technique lets have a view on the top 5 blended learning models and reach a conclusion which will be the best suited for each course :
1.Station Rotation Blended Learning.

In the station rotation model, students rotate between learning from a teacher in a physical classroom, learning online, and involving in group projects. By implementing this model one set of students will be able to receive guidance from a classroom teacher whereas other sets of students will be able to set the pace of their own learning. With the help of this model, the teacher will also be able to get monitor student`s understanding of a topic and the opportunity to provide them with support and feedback.
A station rotation is usually done within a course or subject, students rotate on a fixed schedule or as per the instruction laid out by the teacher. Station, rotation includes at least one station for online learning and the other can be group projects, group lectures, or individual activities.

2. Lab Rotation Blended Learning

In Lab Rotation Blended learning students rotate through physical class and digital learning at fixed schedules. It looks almost the same as the Station Rotation model, but there's a difference. Unlike the Station Rotation model, where both offline and online activities take place in one and the same class, the Lab Rotation requires learners to physically change rooms.
This method can be incorporated when there is a limitation in incorporating a large number of students in the same classroom or experimental lab.

3. Individual Rotation Blended Learning.
Individual rotation is the most personalized form of blended learning. Using this method the students can be made to learn the subject of their choice in a custom schedule set by the instructor. It helps students to learn a variety of courses based on their interest in a given period of time and it helps in meeting the needs of each student. This model will be very useful for implementing Choice Based Credit System.

4. Flipped Classroom Rotation Blended Learning.


A flipped classroom is a widely adopted version of blended learning, in this method using which In this method students are introduced to a portion in advance, and in the classroom, they are made to discuss the topic and clarify doubts with the support of teachers and peers. Flip Class-Based Group Quiz is also an effective method through which active learning can be implemented.
5. Enriched Virtual Rotation Blended learning

Enriched Virtual Rotation can be used in subjects that can be handled by using face-to-face teaching method for a certain portion and for the other students can study the topics remotely. allows students to complete the majority of coursework online at home or outside of school, but attend school for required face-to-face learning sessions with a teacher.


From all the mentioned we can observe that Blended learning provides a personalized training experience. Training materials will be available to students round the clock which helps them to learn at their own pace. It helps to provide the students with the best of different learning techniques. With the right choice of proper Academic Management System learning will be more fun for students easier for teachers to manage.
---
Also published on Medium.