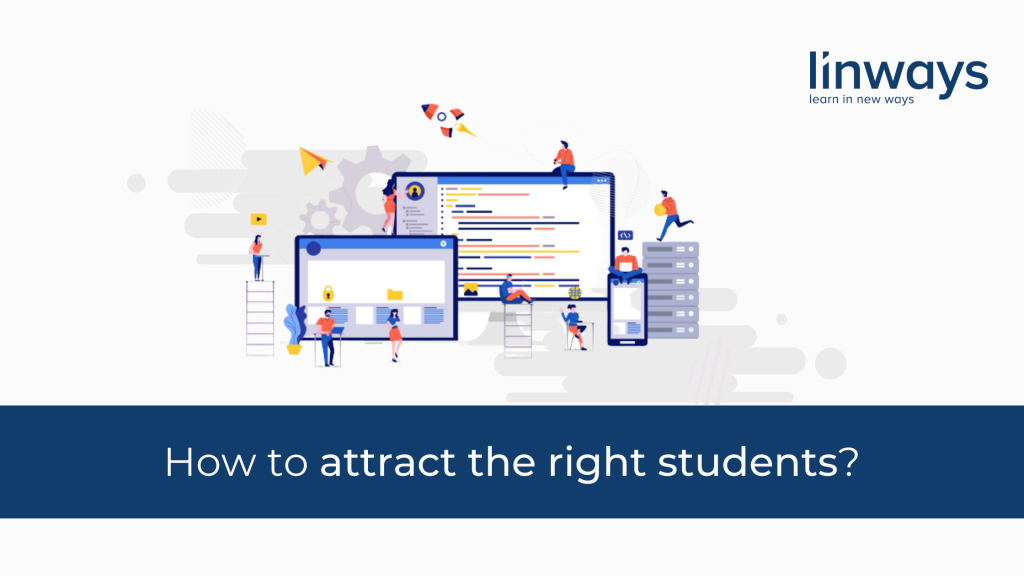 Increasing admissions can satisfy the current goal of the institution. But what matters, in the long run, is attracting the right students. Institutions need to focus more on attracting deserving students because only they can bring value to the college. 

But how can you reach out to the best students in an ocean of applicants? Here are a few steps.

Be clear cut about the objectives :
Students with the fuel to reach their goals know what exactly to look for in the course. Being specific about the nature of the program will attract the students who are seeking exactly what you offer.

2. Look for commitment in students :

Evaluate the previous projects, internships, or even the books read by the students that prove they are committed to the field. Students who are devoted to the subject will be excited to learn new things and not just achieve a certificate.

3. Use social media community :

Build a community of students who are enthusiastic about the course you offer. This way you can reach out to the right, passionate students.


4. Entrance exam :

Conduct an online entrance exam using an admission tool like Linways. This will make sure that the students have the aptitude for the subject and they are not looking for just any graduation or post graduation.