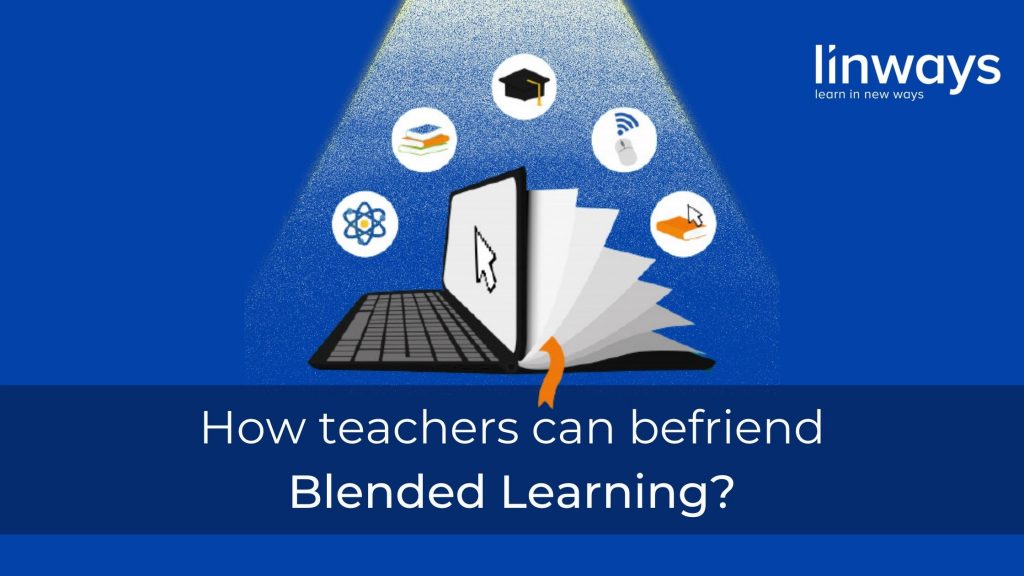 Blended Learning is an approach to learning that combines face-to-face and online learning experiences. Blended learning can be implemented in many unique ways.
But at the implementation level, we can come across a lot of setbacks while we try to implement blended learning. Let us have a look at the benefits of blended learning and which are the factors that hinder the successful implementation of blended learning and how we can hack it.

Benefits of Blended Learning

Flexible Learning

Blended learning allows the students to learn at their own pace as the course delivery is done by the teacher online enabling the students to learn from anywhere. Planning the classes in such a way that the complex topics can be handled in offline/ interactive mode and providing the course materials online makes the learning process time effective and more useful.

Student-Centered Learning

As blended learning is implemented using multiple learning models, different instructional methods help the students to perceive the information on a topic in the best teaching pedagogy. In addition, incorporating different assessments in blended learning helps the students to get better feedback on their learning practices.

Improved Student Engagement

As students prefer to go with technology-based activities nowadays, it is easier to make them engaged in study activities through a learning management system. Usage of a learning management system also enhances the technological capabilities and competency skills of students.

Drawbacks of Blended Learning

The recurrent disadvantages that we hear from academicians often are due to connectivity issues and finding the right technology-driven learning management system.
Let's have a quick glance at these common issues.


Initial transition difficulty

When a blending learning method is introduced, there will be few difficulties for users to move from the traditional classroom method to blended mode.
During the initial setup phase, learning and adapting to the technology-driven process will be challenging for a short span. But proper guidance and step-by-step transition can easily overcome those challenges.

Internet connectivity and user adoption

Ensuring a proper internet connection is the essential factor in running the academic activities smoothly in the learning management system. Also, users should possess a smartphone, PC, tablet, and basic usability knowledge to start with blended learning.

Choosing the appropriate Learning Management System

Blending learning becomes cent percent effective only when course delivery is done to course is delivered through the right learning management platform. Not only does the right LMS help, but we should also ensure that the conventional institution structure should not be altered all of a sudden.

So let's see if we can surpass the drawbacks of blended learning with the right Learning Management System.

Measures to Overcome the Drawbacks of Blended Learning

Before the implementation of blended learning, conducting a survey among students helps the institutions to understand the infrastructure availability of students.
It helps in providing any additional aid to the students and also to plan the classes accordingly.

Providing course materials to the students in small file size and compressed format, which helps even students with low interconnection to access course materials shared.

Choosing a learning management system suitable for both online and offline course delivery.


Linways learning management system is a system that has proved its efficiency with offline, online as well as blended learning models.
Lnways combines all the necessary elements of managing an institution with a very easy-to-implement structure. Beginning with admissions, student enrollment, attendance, live classes, subject planner, online assessments, Outcome-Based Education, report generation, digital evaluation, and result publication are all available in one platform. Linways also hosts a variety of communication features like video conferencing, discussion forums, message boxes, push notifications, etc. You can learn more about Linways LMS with a guided tour of the platform here.

---
Also published on Medium.