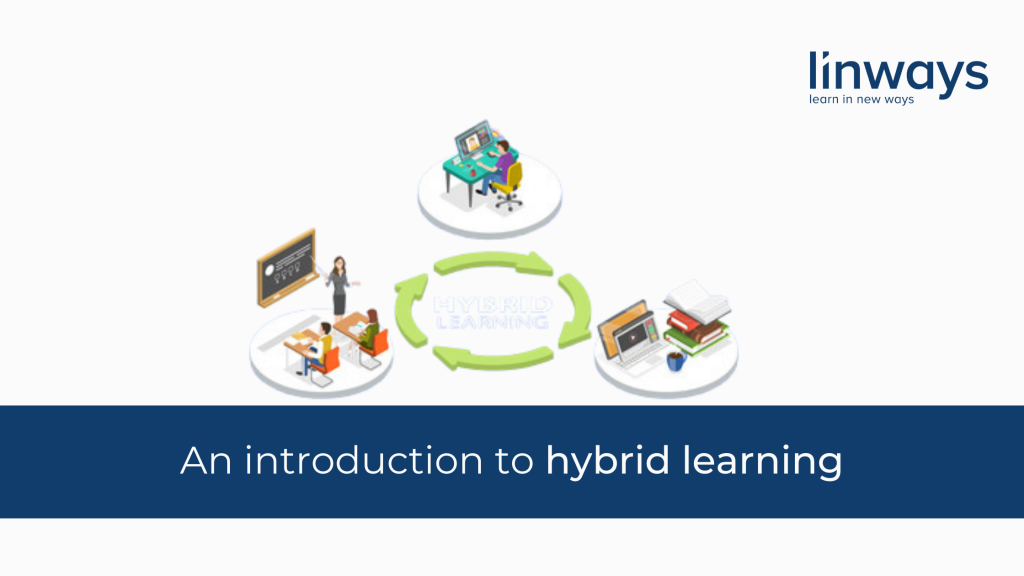 Hybrid learning is the teaching method in which some students attend the classroom physically while others join virtually through online classes. This method is best for institutions with countless classes and majors.

In some cases, hybrid classes include asynchronous learning elements, like online exercises and pre-recorded video instruction, to support face-to-face classroom sessions. When planned well, hybrid courses combine the best aspects of in-person and online learning while making education more attainable for many students.

In this first blog in the 'hybrid learning blog series,' we introduce to you the method and its benefits.

Benefits of hybrid learning
1. Time Management :

Time management is a necessity in higher education. Without the proper time management skills, educators can easily fall behind on their work. However, with blended learning, they can control their lectures in a more efficient way. Also, students get more flexibility with their time and can improve their overall performance in school as a result.

2. Accessibility :
This is the best method that institutions can adopt when students from different regions apply to your institution. It gives access to all students that wish to learn by eliminating geographical barriers.

3. Increase admissions :

Implementing hybrid learning in your institution helps you to reach out to students beyond geographical barriers. Students can join your institution remotely. This will help your institution to increase admissions and implement numerous courses.
So that was just an introduction. We will come up with more on the topic in our coming blogs.
---
Also published on Medium.